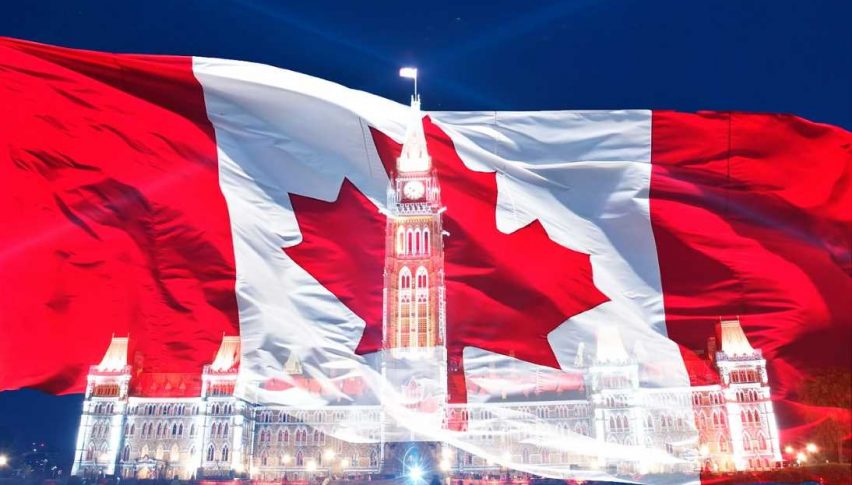 Canadian Metrics Disappoint, USD/CAD Enters Rotation
Earlier in the forex session, Canada released several economic reports to the public. The numbers came in slightly negative for employment and housing. The result has bucked conventional wisdom, with the USD/CAD trending south on intraday time frames. Let's take a look at the hard data and see if we can spot any reason for the positive sentiment toward the CAD.
Economic Data
Here is a quick statistical breakdown of today's Canadian metrics:
Event                                                                 Actual                 Projected
Housing Starts (YoY, May)                             196k                    218k
Net Change In Employment (May)                -7.5k                  17.5k
Participation Rate (May)                                65.3%                 65.4%
Unemployment Rate (May)                            5.8%                    5.8%
The North American spring season is typically a time of increased construction. Lagging Housing Starts for May is certainly a red flag, as is the negative Change In Employment number. Although the Unemployment Rate has held firm, this group of numbers is far from positive.
USD/CAD Technical Outlook
The 1.3000 handle has been a key level for the USD/CAD. Price has not been able to sustain action above it, yet bears cannot drive this market substantially lower.
Overview: WTI crude oil, concerns over the renegotiation of NAFTA, and a U.S./Canada standoff over trade are creating havoc in this market. The value area between 1.2975 and 1.2950 has been the lynchpin for the USD/CAD — price is not comfortable outside of this zone.
Next week is a biggie for the USD. The Wednesday FED meeting will drive participation to the USD/CAD, most likely to the long side. In the event that we see a slipping Greenback on Monday/Tuesday, a buy from the Bollinger MP or Daily SMA will be a great way to capitalize on the action.