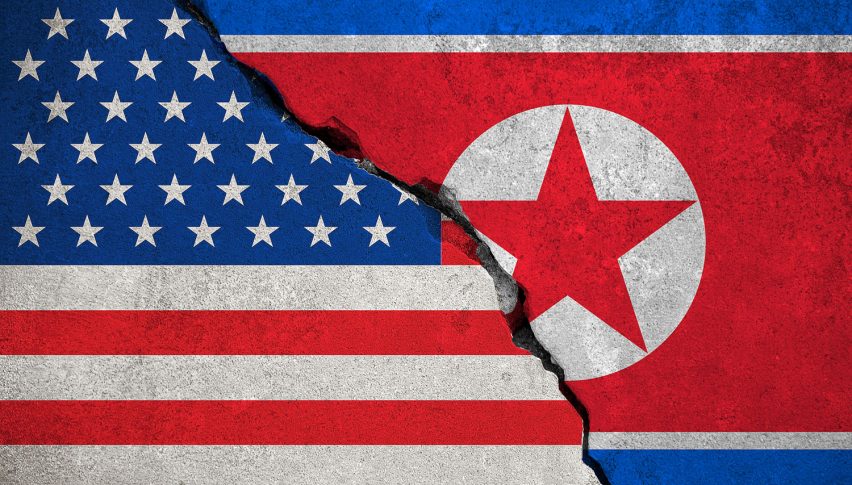 June 12 – Economic Events Outlook – 3 Things to Know Today
Posted Tuesday, June 12, 2018 by
Arslan Butt
• 2 min read
Who's up for riding the volatility today? Well, I hope you are, because we've got a bunch of economic events to trade today. The U.K's labor market report, U.S. inflation, and the U.S. -North Korea summit top the list.
Watchlist – Top Economic Events to Watch Today
1) U.S. – North Korea Summit
President Trump and Kim Jong Un have met for the first time in Singapore and most of the updates sound friendly. Looks like things are moving in the right direction, which is turning the risk sentiment on.
Mr. Trump stated that "it will be a terrific relationship," and Kim responded that North Korea had to overcome a number of "obstacles" to get to this time.
Potential Impact: The markets are calm and trading the risk-on sentiment. Stock markets are likely to remain supported while gold can face headwinds. Now, investors' focus will shift to CPI figures later today.
2) Great Britain Pound – GBP
Labor Market Report – During the London session at 8:30 GMT, we need to focus on the U.K's job market report. Here's a quick forecast:
Average Earnings Index is expected to slip from 2.6% to 2.5%. (Negative Impact)  
Claimant Count Change is forecasted to drop from 31.2K to 11.3K (Positive Impact)
Unemployment Rate is likely to remain unchanged at 4.2%. (Neutral Impact)
Keeping worse than expected production output on Monday, can we expect good labor market figures today? Well, let's see but be prepared for any surprises.   
3) U.S. Dollar – USD  
Inflation Rate –  At 12:30 (GMT), the Bureau of Labor Statistics will be releasing CPI figures. The inflation data is coming out just a day before FOMC meeting minutes, which is why it is under the spotlight.
CPI (consumer price index) is expected to remain unchanged at 0.2%, while the Core CPI is expected to rise by 0.1%.
How to Form a Sentiment
Hawkish Sentiment – Rise in inflation will certainly boost the interest rate hike sentiment. As a result, the dollar can remain bullish and we can expect bearishness in the bullion market.
Dovish Sentiment – Besides, a drop in the inflation could influence the Fed to set a more cautious tone, making the dollar weaker and gold stronger.
Looking to share some really hot trade setups. All you need is to keep following us to capture fresh forex trading signals for today. Good luck!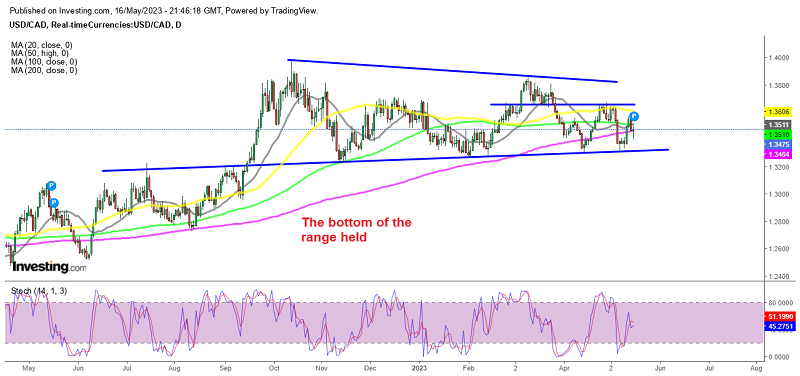 2 weeks ago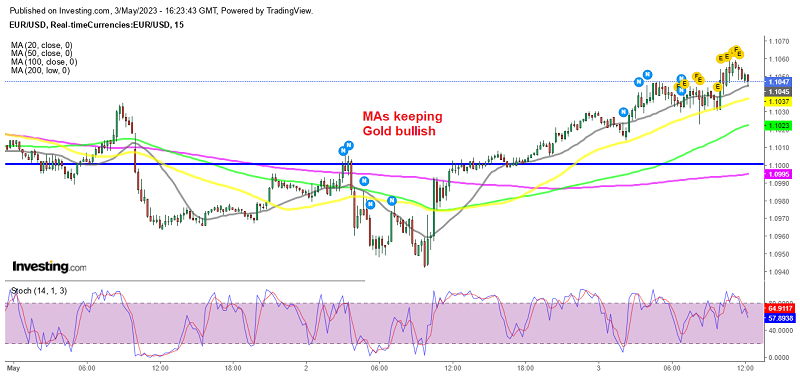 4 weeks ago