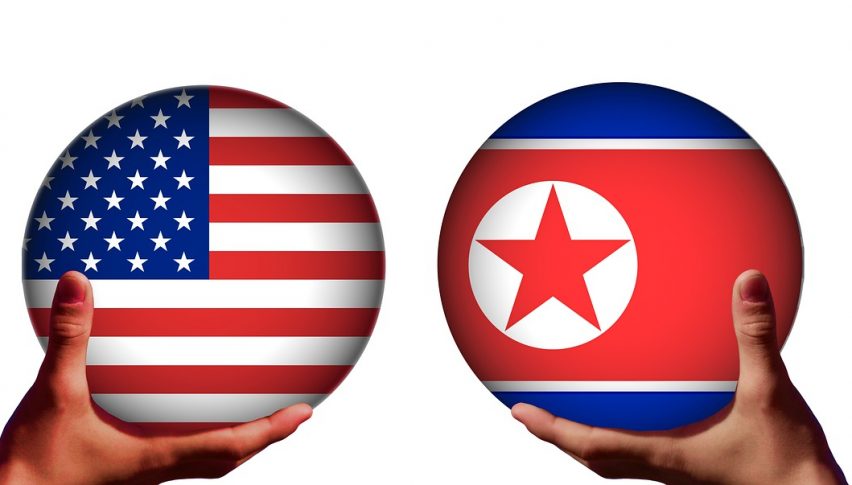 Markets on Wednesday: USD Finds Some Late Buying
Posted Wednesday, June 13, 2018 by
Rowan Crosby
• 2 min read
Markets were somewhat mute, considering all the hype around the summit between North Korean Leader Kim Jong Un and US President Donald Trump. While there was a deal of sort struck that will potentially lead to denuclearization. There is still a long way to go.
As the news was absorbed, markets around the world were largely mixed. The USD ended up as the strongest currency of the day, while the AUD fell away. But the moves were not significant.
One of the key data points that got swept under the run with all the commotion was the fact that S CPI came in at 2.8% YoY. WHile the number was in line with expectations, it was the strongest result we've seen since 2012. And to me a sign that the economy is looking up.
The FED will now certainly be pushing more rate hikes as we have to remember that their major role is to look after inflation. And hosing down increasing inflation isn't something that we've needed to do in some time.
USD Finds Some Buying
While the USD crept higher in late trade, we certainly haven't seen much by way of a breakout. And I expect nothing will be happening until after today's meeting of the FOMC.
The FED is set to hike rates once again, pushing the official rate to 2.0%. This is the point where we are starting to see a more normalised interest rate environment. And it's a sign that things are looking up.
As I've mentioned previously, I'm actually feeling that we might see some weakness in the USD post-announcement. That's because this hike is well and truly priced in.
So at the very least, this is where the risk lies at the moment.
93.30 is my level of interest to the downside if in fact we do see a decline. To the upside I'll be watching for a move to 94.20. It certainly can be a flip of the coin on these big days, so we have to be prepared for any eventuality.