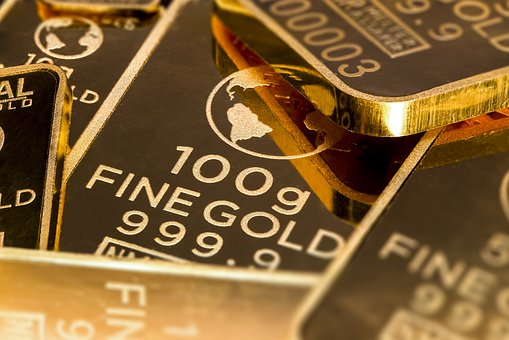 August Gold Futures Attempt Recovery
Last Friday marked an epic one-day plunge in August gold futures. Bearish participation drove price from the 1300.0 psychological area to a session bottom of 1277.9. After posting fresh lows for 2018, bullion is in the process of closing in the green to open the new trading week.
A convergence of fundamentals is being given credit for the plunge. Hawkish commentary from the U.S. FED and ECB prompted traders to bail out of bullion for the weekend. It turns out that four rate hikes from the FED and the end of ECB bond-buying have investors excited about the prospects of the debt markets.
Gold Technicals
Friday's 239 tick fall in August gold futures was the largest move since the sell-off of May 15. Is gold poised to make a recovery?
Given the current geopolitical calm, risk-on is the likely scenario as we continue through the summer months. This does not bode well for gold pricing.
However, the evolving U.S./China trade war may bring the bulls back to this market. If the economic fallout from an international trade war appears significant, then it is possible that the gold bugs may come out of retirement by the fall.
Overview: Today's close will be important for the gold market. In the event that August futures can manage to form a daily green candle, then it is possible a considerable retracement of Friday's move may develop as the week wears on.
At press time, price is up moderately amid tight trading conditions. If there were buyers lurking in the shadows for today's session, they haven't come to the table yet — and that is a bad sign for gold bulls. It appears there may be more short-term pain in the forecast before a recovery north of 1300.0.
Yesterday the CPI numbers from European countries showed a slowdown, so today's headline Eurozone inflation numbers should be soft as well
20 hours ago