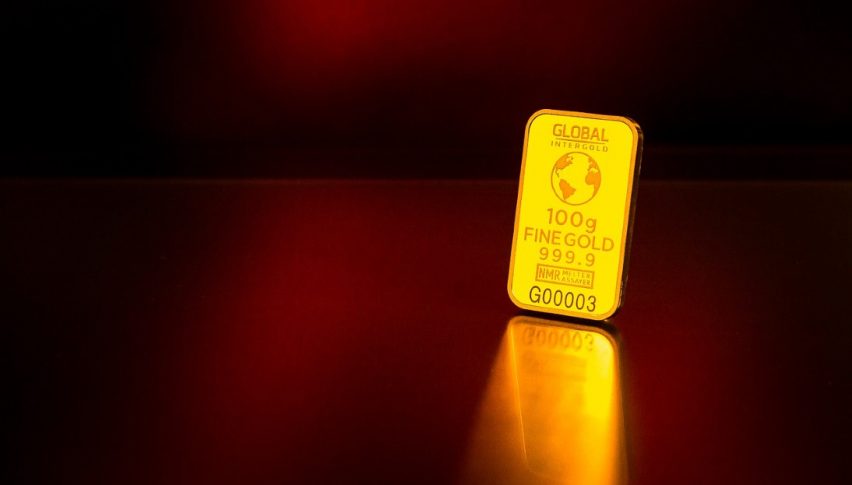 1250.0 Is The Next Psychological Level For August Gold
The recent correction in U.S. equities is a prime example of general uncertainty spoiling the prevailing positive sentiment. With outstanding unemployment numbers, consumer confidence, and growing GDP, there is a lot to cheer about for Americans. Of course, when the news cycle turns negative none of these items amount to much. Typically, "risk-off" means a rally in gold — not this time.
Trade wars and tightening monetary policy have turned the optimism toward equities off like a faucet. Amid the recent downturn, gold has received no attention from investors. Gold is falling rapidly since leaving the 1300.0 area four sessions ago. The next big round number on the docket is 1250.0. Most metals players are pondering the "ifs" surrounding $1250.0 bullion and whether or not it is a potential intermediate-term bottom.
Gold Technicals
The daily chart gives us a clear picture of what is currently happening in the gold market. No support level has proven valid and traders continue to hold shorts confidently.
At press time, August gold is attempting to close in the positive for the first time this week. A Doji formation is a possibility for today's session, but there is a lot of work to be done before that happens.
Overview: From a technical perspective, August gold futures are miles away from any meaningful technical level on the daily chart. Price is well below relevant moving averages and is trending south. Perhaps the only numbers worth watching to the downside are the obvious 1250.0 and 1200.0 handles.
If gold can close in the green, or form a daily Doji, then we may be in for a Friday rally. This is not a far-fetched scenario, as institutional money is not fond of being short gold over the weekend. With a bit of luck, we will have an opportunity in this market before the Friday close.
Yesterday the CPI numbers from European countries showed a slowdown, so today's headline Eurozone inflation numbers should be soft as well
3 days ago