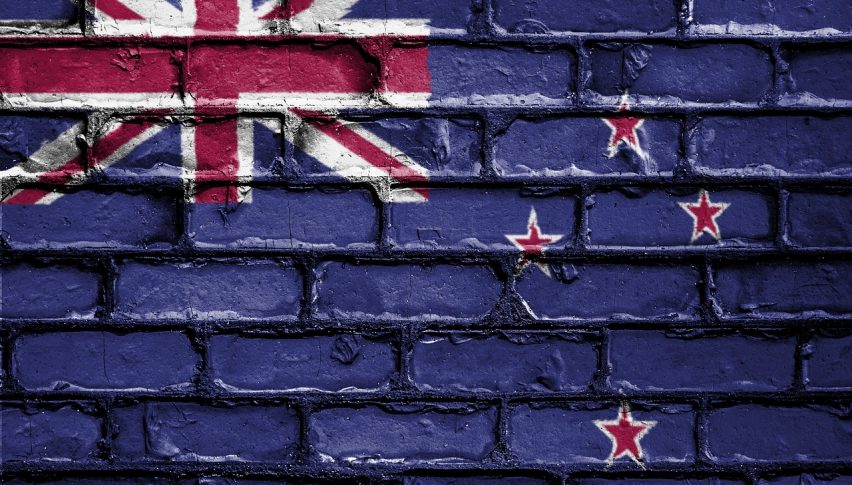 The NZD/USD Has a Win With GDP
The NZD/USD has been sliding lower a bit and things weren't looking all that positive headed into today's GDP figure. The talk had been that we were looking at a poor result. And the price action in the lead up was reflecting that as well.
GDP came in in-line with expectations at 0.5%. As mentioned this was as good as a win, as the talk was starting to suggest the Kiwi's were in trouble.
Household spending was flat, however, 13 of 16 industries were in the positive. Construction has cooled, in line with the Kiwi housing market. However, things are looking better going forward and it is expected that we'll see more positive growth in the next quarter.
The Technical Picture
The NZD/USD is charging towards a big support level at 0.6850. We've been drifting towards that point for a while now, with few green bars standing in our way
Fortunately, we got a decent GDP number or I think support would have cracked.
Longer-term, with the strong USD uptrend, it will be tough for the NZD/USD to hold onto this level. I suspect it will be taken out and selling a break will be a decent play.
The next downside target will be 0.6780, which isn't really all that far from this point. I sometimes like to sell a pullback prior to a test of a key level, like 0.6850. So if we get a bounce today, that might be an opportunity.
Durable goods orders showed a 0.2% increase in August, against -0.5% expected and July's -5.2% decline, which was revised to -5.6%
1 day ago