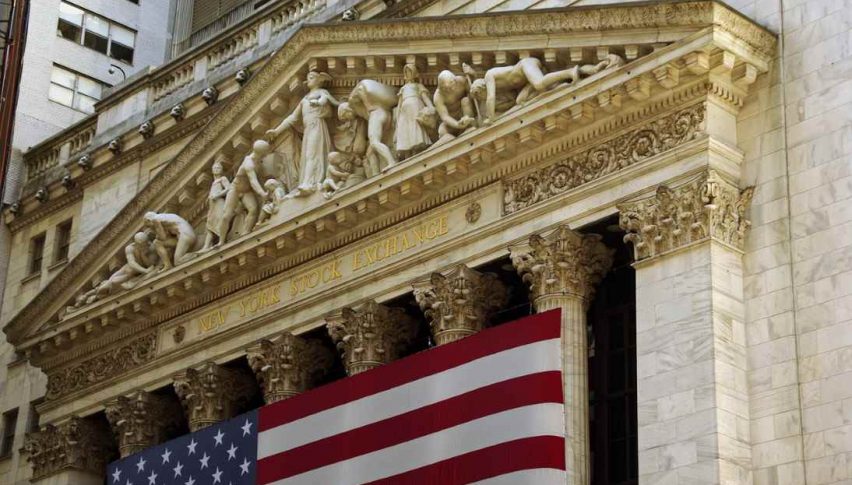 U.S. Indices Crash, DOW Opens Down 250 Points
The sell-off in U.S. equities is quickly becoming the financial story for June. Amid trade war fears and further tightening from the FED, the U.S. indices are entering a long-term corrective phase.
The trading week has started off ominously, with the DJIA down 250 and the S&P 500 in the red by 28. Friday's optimism appears to have left the building. Thus far, the order of the day has been sell, sell, sell.
DOW Technicals
A simple glance at the daily chart for September E-mini DOW futures illustrates the depth of the ongoing downtrend. Seven of the last nine sessions have closed in the red. As a result, price has fallen beneath the benchmark 25,000 level to 24,250.
After a short-lived fight at 24,500, the bulls are in full retreat. Sellers are entering in force, driving the markets lower by the hour. A lack of any technical downside support levels gives one reason to think that this market is headed for 24,000 in the near future.
The only areas that may act as support are round numbers such as 24,000. Other than that, there isn't much to hang our hat on to the downside.
Overview: Fundamental market drivers are going to be necessary for a market reversal to take place. The Thursday release of U.S. Annualized GDP may be just the thing to change sentiment. The industry consensus is projecting 2.2% growth for Q1 2018. A stronger than expected number may breathe some life into the U.S. indices later this week.