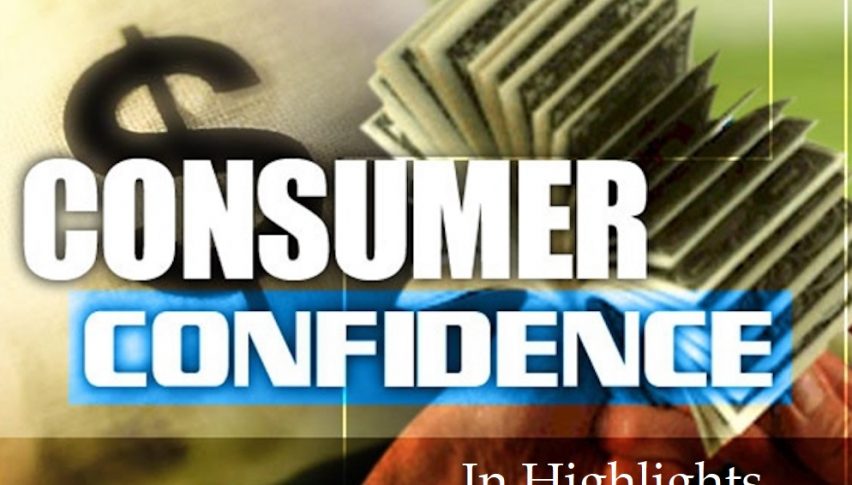 June 26 – Economic Events Outlook – U.S. Consumer Confidence Eyed
Posted Tuesday, June 26, 2018 by
Arslan Butt
• 2 min read
The global stock markets came under a massive bearish pressure as headlines continued to concentrate on potentially worsening trade troubles. The sell-off in the global stock markets came out in exchange of threats between the U.S. government and the Eurozone over tariffs on automobile imports.
Overall, the greenback traded mixed as investors felt confused whether to buy the dollar on better than expected economic events (New Home Sales ) or to stay out of the market over worsening trade war tensions. Anyway, today investors' focus remains on U.S. CB Consumer Confidence and Trade Balance. Here's what to expect from these events…
Watchlist – Top Economic Events to Watch Today
It's another day with no economic data in the Asian session. The markets have no choice but to trade the risk aversion, continuing to respond to the mounting threat of trade war. However, we have got something to trade during the U.S. session.
GBP – MPC Member Haskel Speaks
At 9:00 (GMT), the Bank of England MPC (Monetary Policy Committee) member Jonathan Haskel is due to testify on his appointment before the Treasury Select Committee, in London. Haskel is expected to become a voting member of MPC from Sep 2018 – Aug 2021, which is why his remarks will be focused on future guidance.
Whereas, at 9:30 (GMT) MPC Member McCafferty is scheduled to speak about monetary policy at the Official Monetary and Financial Institutions Forum, in London. Since, McCafferty is a voting member of BOE, his remarks on monetary policy carries weight. He is also expected to answer audience questions which can drive unexpected volatility in the markets.
USD – CB Consumer Confidence
Consumer confidence is expected to be 127.6 in June, slightly down from a strong 128 version in May and the 17-year high of 130.0 in the month of February. It will be monitored at 14:00 (GMT).
Why Consumer confidence Matters?
Fellas, the financial confidence is a leading indicator of consumer spending, which accounts for a majority of overall economic activity. For instance, you will spend more only if you are confident about your job or business. It's pretty logical to say better than expected data is considered good for the economy.
NZD – Trade Balance
The trade balance is a difference in value between imported and exported goods during the reported month. New Zealand is an export-oriented economy and its trade balance says a lot about economic growth.
This month, economists are expecting a surplus balance of 100 million which is sort of unfavorable when compared with 263 million surpluses during the previous month. It's likely to place a bearish pressure on New Zealand Dollar. That's it for now and good luck for today!