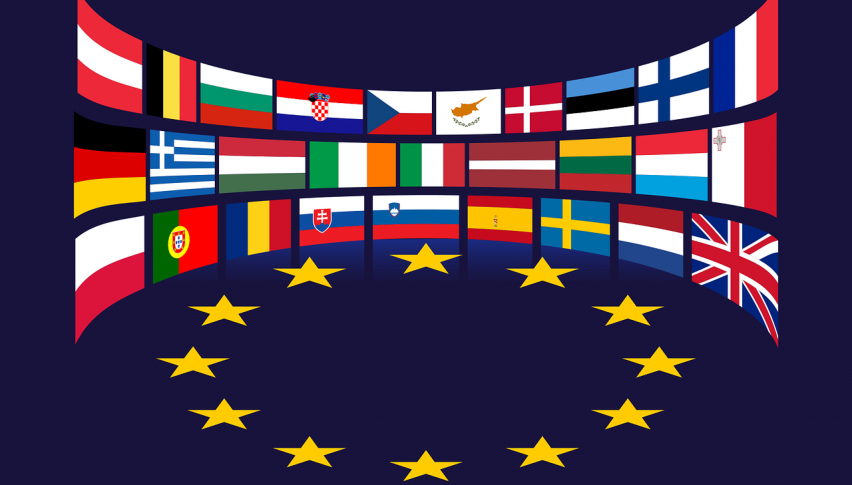 June 28 – Economic Events Outlook – Trading The Final GDP & EU Summit
Posted Thursday, June 28, 2018 by
Arslan Butt
• 2 min read
Good morning, fellas.
It's all about the Greenback today as the U.S. economy will be releasing the Final GDP. The EU Summit is also something to  look forward to today, in addition to the recent price action in the stock markets, dollar, and gold, which are likely to help us capture some nice trades today. Take a look…
Economic Events – Watchlist
Eurozone – EUR
German Prelim CPI m/m
Destatis is due to release this figure during the European session. Germany is one of the major business hubs in the Eurozone and its economic events do play a good role in Euro valuation. Economists are expecting a surprise from Prelim CPI as it's forecast to drop to 0.2% from the previous figure of 0.5%.
Spanish Flash CPI y/y
Likewise, the Spanish CPI is due at 7:00 (GMT) and is expected to rise to 2.3%, up from 2.1% in the previous month. Fellas, the higher level of inflation will give a boost to Euro, while a drop in CPI will place more pressure on ECB President Draghi to keep the monetary policy accommodative. As we all know, the accommodative policy weakens the Euro.
EU Economic Summit
The two day European Union summit begins today and the participants are expected to discuss Brexit. The European Union and the United Kingdom were supposed to reach negotiations on the main points of the Irish border and the customs union by this meeting, but until now nothing is clear. Let's see if they are able to come to an agreement in this meeting. Otherwise, Brexit negotiations are likely to be extended to the next EU Summit in October, where everything will need to be addressed ahead of March 29th, 2019, the Brexit day.
Sterling is likely to remain pressured and failure to reach an agreement on Brexit terms can extend shocks in the broader markets. So, we need to see two things:
1- Brexit Negotiations  
2- Talks on the U.S. tariff & its implications
U.S. Dollar – USD
Final GDP q/q
The Bureau of Economic Analysis is expected to release the figure at 12:30 (GMT). Recalling the second release, the U.S. economy expanded at an annualized pace of 2.2% in the first quarter of 2018. Although it was slower than before, it didn't come as a surprise. The final variant of GDP growth is expected to be at 2.2% vs. 2.2% beforehand. Less than expected economic growth is likely to pressure Fed to keep the rates on hold while placing bearish pressure on the Greenback.