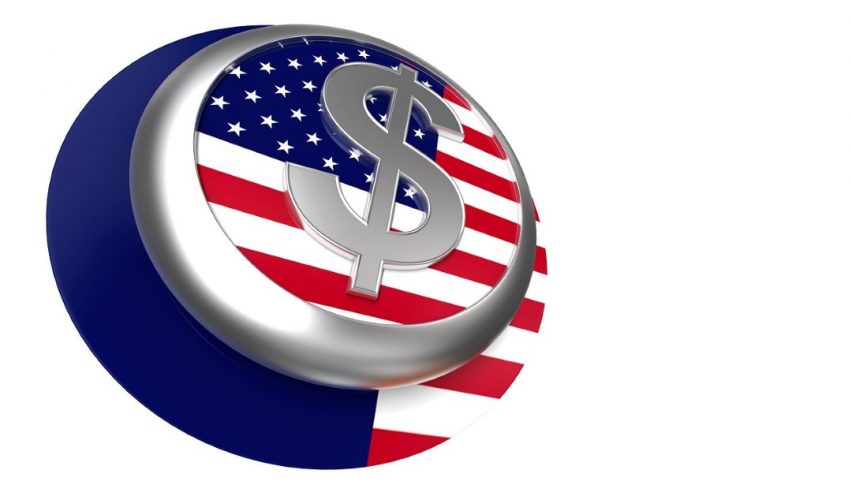 September U.S. Dollar Index Pushing Yearly Highs
Today's pre-Wall Street open brought several key U.S. economic data releases. The revised Q1 U.S. GDP and Core Personal Consumption reports were the headliners. Although the numbers did not overly impress, the USD is hanging in there vs the majors. In fact, September USD Index futures made fresh yearly highs and may be looking for more.
U.S. GDP Report
This morning's releases are not awe-inspiring Here is a closer look at the data:
Event                                                                     Actual           Projections
Continuing Jobless Claims (June 15)                   1.705M          1.725M
Initial Jobless Claims (June 22)                             227K              220K
Core Personal Consumption (QoQ, Q1)                2.3%               2.3%
GDP Annualized (Q1)                                               2.0%               2.2%
The item worthy of note is the downward revision in GDP(Q1). While the economic performance of Q1 is a distant memory, the powers that be are calling for an extremely strong GDP (Q2). In statements from yesterday, U.S. Treasury Secretary Mnuchin called for a "big" GDP(Q2) measure, upwards of 4%. Many analysts are taking things one step further and projecting 5% GDP (Q2).
Calls for 5% GDP may be a bit premature. The problem with lofty expectations is that they often go unsatisfied. If the Q2 GDP release of late-July underperforms, then we may see a fundamental revaluation of the U.S. economy.
USD Index Technicals
Since the yearly lows established early this year during the Davos summit, the USD has been on the march against the majors. Earlier, a new high for 2018 was established in September USD Index futures.
Overview: Personally, I am not a big fan of trading USD Index futures. There are many more opportunities to be had on the forex. However, it is a great barometer of performance on an aggregate scale.
Thus far in 2018, the bulls have been in complete control of the Greenback. A policy of tightening from the FED has most currency players long the dollar for the intermediate-term. Given trade war fears and the recent pressure on equities, it will be fascinating to see if the FED sticks to plans for a fourth rate hike this calendar year.