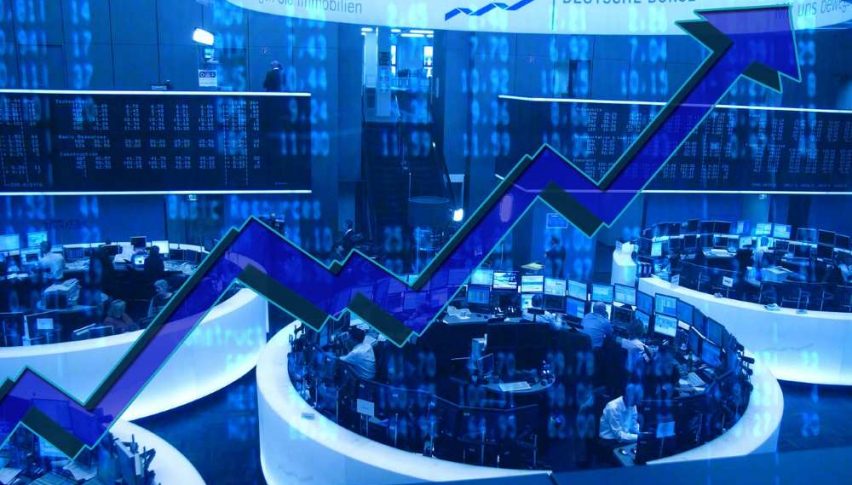 Working For A Proprietary Trading Firm: Pros & Cons
In the arena of active trading, the markets are attacked from many different perspectives. Institutional investors and retail traders engage currencies, equities, and futures on a daily basis in the hopes of sustaining profitability.
Make no mistake, no matter how big or small of a trader you are, there is only one cardinal rule — always make money.
A unique type of market participant is the proprietary trading firm. Also known as a "prop firm" or "prop shop," a proprietary trading firm is one avenue by which many traders make a living. Let's dig into what a prop firm is and some of the issues you need to consider before joining one.
What Is A Proprietary Trading Firm?
A prop shop is a company that hires individuals to trade capital on the firm's behalf. New recruits are either trained in-house or handed a funded trading account and turned loose on the markets. Their job is simple — uphold the cardinal rule and generate returns for the company at all costs.
The term "hire" is used loosely within the context of a prop firm. New traders are rarely paid a base salary, although there are no rules against wage structures. Typically, prop traders are compensated via a split of generated profits. The trader's share varies widely, ranging anywhere from 35% to 75% and may include any variety of incentives.
Prop firms go to great lengths to find people that are capable of sustaining consistent profitability in the marketplace. If you are a winner month-in and month-out, then going to work for a prop shop may be a good career move.
Why Abandon Your PC And Coffee For Life At A Proprietary Trading Firm?
The Advantages Of Being A Prop Trader
The first question that every individual retail trader asks before going to work at a prop shop is this: Why should I join a proprietary trading firm and share my profits? Why not trade my own capital and keep 100% of all gains?
This question is a good one. Like never before, the modern market gives individual retail traders the ability to make a living on their own. With limited barriers to entry and a myriad of trading options, why abandon the freedom of your lifestyle for a stint at a prop firm?
Below are few of the reasons why many choose to go prop:
Leverage: Prop firms are able to take large positions in the market and pass the leverage capabilities on to the trader. This is due to vast account balances and existing relationships with brokers.
Reduced Commissions: The traded volumes created by the firm ensures a lower commission structure. High volume equals much lower commissions for prop traders.
Surrounded By Professionals: Day trading can be one of the loneliest pursuits on the planet. Trading alongside a team of successful market professionals gives one a sense of community. It can also take performance to the next level.
By far, the biggest advantage of working for a prop firm is money. Greater leverage means greater potential returns, at least in theory.
Disadvantages To Being A Prop Trader
Of course, there are some glaring disadvantages involved in working for a proprietary trading firm. Here are the primary drawbacks to being a full-blown prop trader:
Stress: Trading someone else's money can be a stressful endeavour. Accounting for losses publicly and actually losing capital that is not yours can be emotionally taxing.
Job Security: If you do not make money, then you will not be employed for long. It really is that simple!
Fees/Capital Investment: Many prop shops require fees to be paid for platform, training, and account access. In addition, an initial deposit of capital may be required from the trader to act as a risk "buffer" for the firm.
The dynamic of working for a prop firm is much different than trading from home. The added stress and pressure are very real, as is the public accountability for losses. While these aspects can work to make a trader better, they may also deteriorate the overall quality of life.
Bottom Line
Finding a proprietary trading firm to sign up with is not difficult. A simple Google search will return plenty of results and give you a place to start. However, in the modern financial world, one may be better off going at the markets alone. There are an abundance of educational materials, signals services, and other market-oriented resources readily available. The sky truly is the limit for a motivated trader.
At the end of the day, it is up to each person whether or not working for a prop shop is worthwhile. If you do take the plunge, respect the cardinal rule and everything will be fine — always make money!