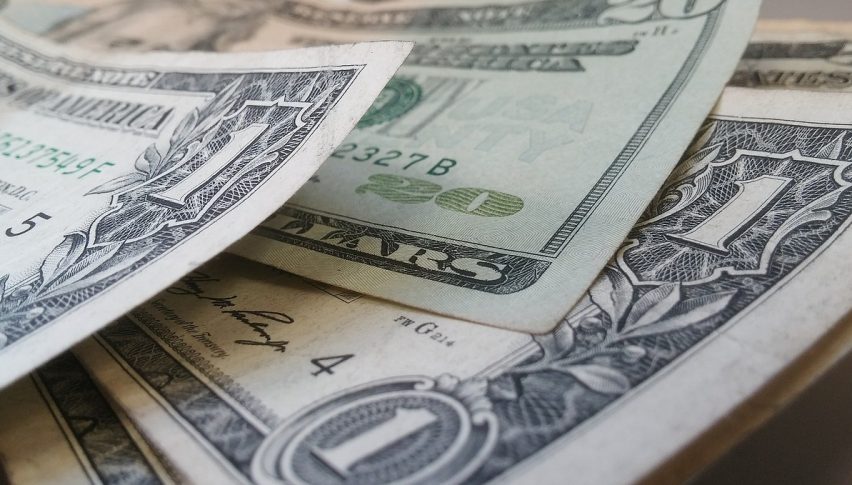 Markets on Monday: Can Jobs Lift the USD?
Friday saw a bit of an about-face in the USD. It was the end of the week, end of the month and end of the quarter. And the USD sold off accordingly. Perhaps trying to lock in some gains.
This week we are facing an interesting one for the USD. It is, of course, the first week of the month which marks US employment. After some strong recent numbers, dollar bulls will be hoping for more of the same.
Interestingly, I feel that the jobs report hasn't been moving the dollar all that much recently. So I'm certainly waiting to see what it will bring. But this week also marks the 4th of July holiday in the states. And when that happens we can often get some lower volumes as traders like to make it a (very) long weekend. There is also an Early close on Tuesday.
We also get a look at FOMC meeting minutes, so it makes for a jam-packed calendar with a holiday thrown in for good measure. I don't expect too many headlines from the FOMC, as they have been quite transparent about what they are hoping to achieve.
USD Falters
The USD resistance level at 95.00 was looking the goods. But unfortunately, all that changed on Friday. Whether in fact, the end of month/week/quarter played a part is one to think about. If that's the case we might get a retrace on Monday.
Looking at short-term support 94.20 is the most recent support level. At Friday's close, we are around the trendline level so there is some chance we rebound on Monday.
If 94.20 is to give way, then I suspect we are in for more downside. Perhaps even to the 93.30 mark, I can't see us falling much further than that.
Despite the big week of data, most of which is coming later in the week. We do get ISM manufacturing on Monday. And if we have the early close on Tuesday, traders might need to get their business done on Monday and not come back until Friday. That's what I would do.
The USD ended up higher after the last FED meeting, so today's FOMC minutes point to more bullish momentum for the USD
9 months ago