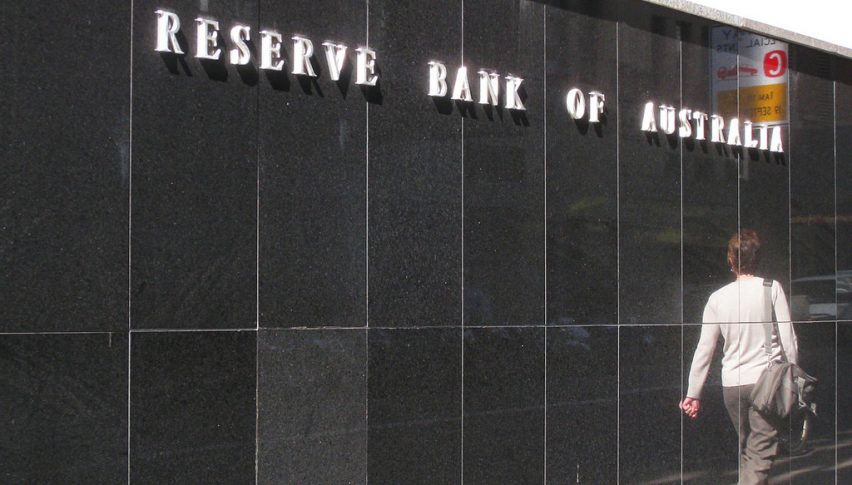 The AUD/USD is Back Focus: RBA Preview
The AUD/USD has been on shaky ground lately, as a weak economy and a strong USD push it further to the downside.
Today we have the RBA coming out with their official interest rate decision. There appears little chance they will adjust rates as currently there is no change whatsoever factored into the markets.
This will be the 21st consecutive meeting where there has been no official change in interest rates.
At this point, the RBA is clearly just waiting on the data to support a hike. They are focused on seeing wage growth increase as well as inflation getting to the upper end of their target band. Both of which will take time and it is unlikely that anything will change in the near term.
With that in mind, many bank analysts have been coming out this week and stating that they don't think there will be a hike for the next 1-2 years. Meaning the USD will be the major driver in 2018 in many ways. Given the speed at which rates are increasing by the Fed.
In one pleasing bit of data for the RBA, is that house prices have continued to fall in June. That takes the pressure off a rate hike, in a bid to cool the property boom.
Technical Outlook for the AUD/USD
The AUD/USD has cracked key support at 0.7350 thanks to some more overnight weakness. At this stage, we are still grinding along the bottom of the channel and haven't broken out in either direction.
If we get a more dovish tone from the RBA then I think we will continue to see a continuation of the negative sentiment towards the AUD/USD.
If price continues down this channel, then we can expect to see the Aussie trading in the 72-73 range over the next month or so.