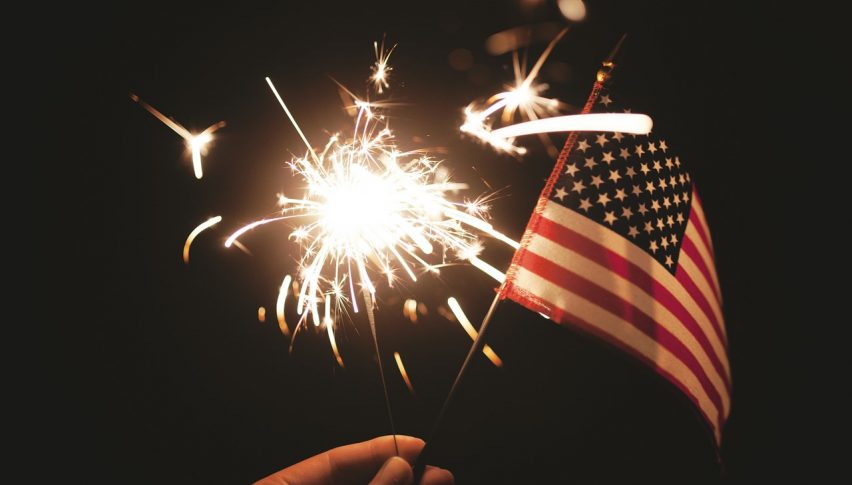 Forex Signals Brief for July 4: Will the USD Take a Holiday?
Wednesday marks the 4th of July holiday in the US. As a general rule, volumes will be lower and ranges tighter than usual. Even tighter than the previous day.
Despite the holiday, there will still be interest in the markets as we have some data from Europe and the UK. Namely services PMI which should see some activity particularly in the GBP/USD. But we will still be wondering whether the USD will continue to fall, given the lack of volume.
If you are having a holiday, please enjoy it. But be sure not to miss, Thursday and Friday as the big data is scheduled for release. And our US counterparts will be back at the desk. Happy 4th of July.
Forex Signal Update
The FX Leaders team found three winning signals with only the one loser. A good result in the quiet conditions. Particularly given that it was a half day in the US.
Nikkei – The Japanese Nikkei has been on the decline and is struggling to find a bid. We are looking at some key support levels now though.
Bitcoin – BTC has struggled once again around resistance at $6,750 and there appears a lack of buyers at the moment.
NZD/USD – Active Signal
The Kiwi has been on a strong downtrend and has pulled back nicely. The issue is that the weak USD on Tuesday is pushing this trade a bit further than we might like. I hope we have the wiggle room to let it play out as the trend is strong.