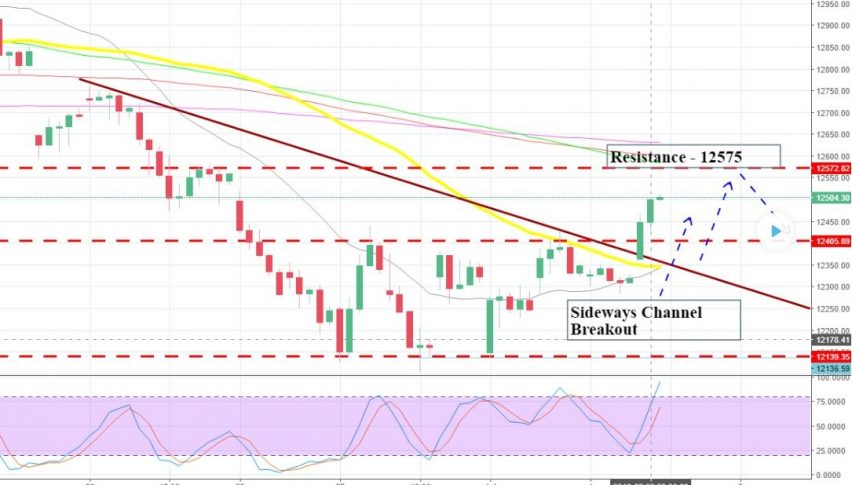 DAX Peaks Out of Range as the U.S. Tariff Suspension Boosts
Posted Thursday, July 5, 2018 by
Arslan Butt
• 1 min read
The financial markets never fail to surprise the market. Keeping the July 6 US – China trade war, the investors began their day with the risk-off sentiment but all of a sudden fundamentals changed the map of the market. Here's what's going on in the market.
European stocks like Dax and Fra40 are trading dramatically bullish as expectations over a softening in US tariffs boosted the auto sector. I just heard a news that the "US ambassador to Germany reportedly told German car executives that President Donald Trump would suspend threats of charges on autos imported from the EU if the bloc also annulled tariffs on US cars."
In response, German Chancellor Angela Merkel also touched on the tariff issue. They are looking to cut tariffs not only for the US but also for other countries.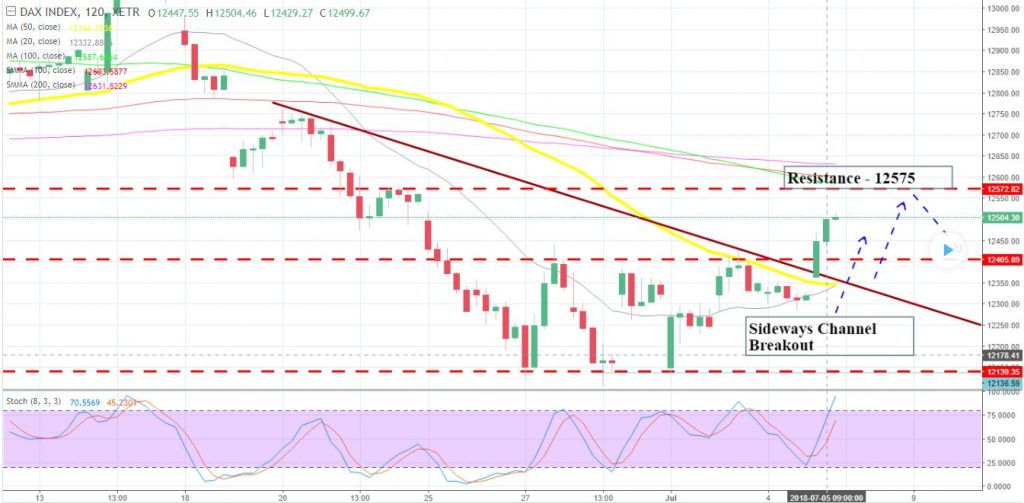 DAX – 2 Hour Chart
The risk sentiment is converted to risk-on as investors seem to take buying positions in the global stock markets. Technically speaking, the German stock market index, Dax has violated major resistance of 12392. Recently, it has formed a bullish engulfing candle which is suggesting strong buying sentiment of investors.
DAX – Key Technical Levels
Support Resistance
12467.91 12505.95
12456.16 12517.7
12437.14 12536.72
Key Trading Level: 12486.93
I will see if German index managed to hold below 12600 to capture a quick retracement. The violation of 12,600 can lead prices to 12,675. Keep following us for more updates!