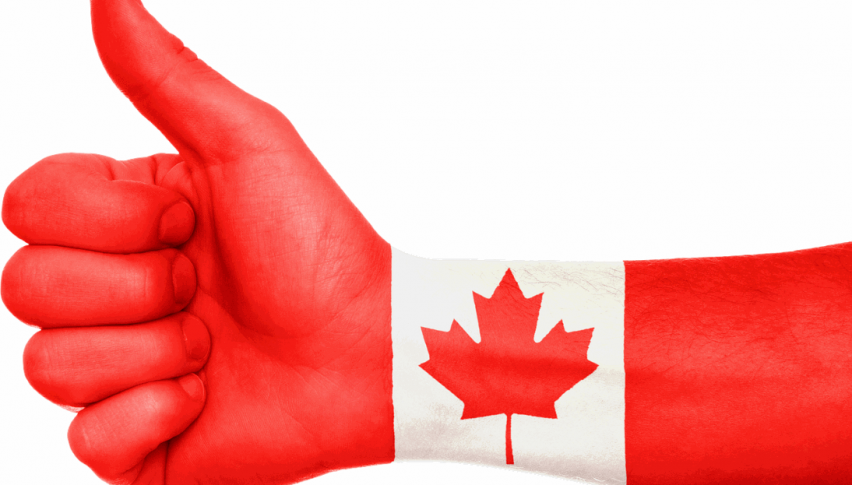 Technical Levels To Watch For The USD/CAD
Friday has brought a myriad of challenges to currency players. Trade war hysteria has boiled over, with the USD fading against the majors. Losses against the Euro, British pound, and Australian dollar have been the highlights of the early U.S. session. Can the Greenback rally before the forex close?
Economic Data
This morning has brought several key data releases facing the USD/CAD. Here is a quick look at the hard numbers:
Event                                                                        Actual         Projections
U.S. Average Hourly Earnings (YoY, June)             2.7%                  2.8%
Canadian Net Change In Employment(June)       31.8K                 24.0K
U.S. Nonfarm Payrolls (June)                                  213K                   195K
Canadian Unemployment (June)                            6.0%                    5.8%
U.S. Unemployment (June)                                     4.0%                    3.8%
Canadian Unemployment slipped to 6.0%, while U.S. Unemployment for June also slipped to 4.0%. Neither of these numbers is positive, each underperforming expectations.
However, the U.S. Nonfarm Payroll number came in above estimates at 213,000 new jobs for June. This is a positive for the USD, but is likely to be overshadowed in today's market by a return to 4% Unemployment.
USD/CAD Technicals
The mixed bag of economic data may give us a shot to trade the USD/CAD later on in the session.
At press time, the USD/CAD is rotating to the bear at the 1.3100 handle. Here are the key levels to watch for the remainder of the session:
Resistance(1): Bollinger MP, 1.3148

Resistance(2): Daily SMA, 1.3163

Support(1): 62% Macro Retracement, 1.3035
Bottom Line: It appears that selling the Greenback is the play across the early U.S. forex session. Until the close, I will have sells in the USD/CAD queue from 1.3134. With an initial stop above the Daily SMA at 1.3176, this trade yields 42 pips using a 1:1 risk vs reward management plan.
The 1.3134-40 area has set up as value for the last two sessions. If this market tests it once again, a nice position to the short will be in play.
Crude Oil has been bearish for more than a year, but this week we saw a decent reversal higher on higher Caixin manufacturing
3 days ago