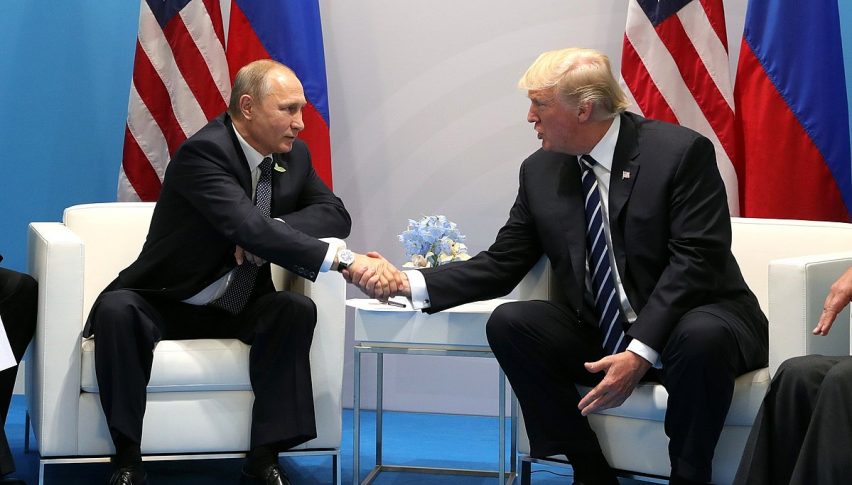 July 16 – Economic Events Outlook, Russia – U.S. Summit In Limelight
Posted Monday, July 16, 2018 by
Arslan Butt
• 2 min read
It's a particularly busy economic calendar through the Asian and the US sessions as investors focus on the Chinese GDP figures. Whereas, the markets look on to the Russia – US Summit and Retail Sales figures that are unlikely to be a dull affair.
Watchlist – Top Economic Events
China – CNY
GDP q/y – During early Asian session, China posted second-quarter GDP growth of 6.7% from a year ago, somewhat lower than 6.8% in the first quarter of 2018. Beijing has been cracking down on risky credit amid heightening trade tensions with the US.
Eurozone – EUR
Trade Balance-
The Eurostat is due to release the Trade Balance data at 9:00 (GMT) with a forecast of 17.6B, down from 18.1B. Newbies, It shows a difference in value between imported and exported goods and services during the reported month. So logically, a higher trade balance is considered good for currency.
U.S. Dollar – USD
Core Retail Sales m/m – It's one of the most important economic events today. The Census Bureau is due to release data of retail and core retail sales at 12:30 (GMT). As per economists' forecast, core retail sales are expected to drop from 0.9% to 0.4%. Whereas, the retail sales are also expected to tick down from 0.8% to 0.4%.
Retail sales, being a primary gauge of consumer spending, indicates the majority of overall economic activity.
Trump-Putin Summit
The US President Donald Trump and his Russian counterpart Vladimir Putin will meet in Helsinki for the first designated meeting.
Here's what you need to know about the meeting.
Official Meeting Time: The meeting begins at 1:15 p.m. Helsinki time. That's 6:15 a.m. ET.
What will they speak about: The official agenda has not been delivered. National security issues such as the militarization of Crimea will be among the issues discussed, along with mutual relations.
There are several hot issues at stake, including Russia's annexation of Crimea, the resulting sanctions, mistrust over Russian attack in the US elections, and many more. Russia is likely to try its best to loosen up the sanctions which were imposed by the US as a result of Russia's annexation of Crimea. 
So, what happens if the U.S. cut down sanctions on Russia? Well, it will help the corporate sector to increase business activity between both economies and it will ultimately increase their revenue. That being said, investors will start investing in the stock markets to price in the good news.
Meanwhile, Trump has said he will push Putin on everything from accusations of meddling in the 2016 US election to the war in Syria. Looks like it's gonna be an exciting day. Stay tuned to FX Leaders for trading signals and setups. Good luck!