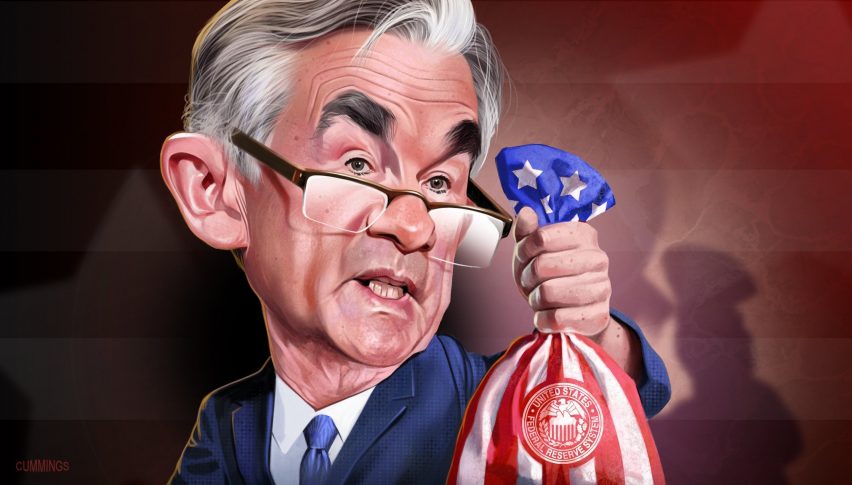 Economic Events Outlook for July 17 – Fed Chair Powell Testifies
Posted Tuesday, July 17, 2018 by
Arslan Butt
• 3 min read
The markets traded sideways despite better than expected U.S. retail sales, which posted a firm gain in June, solidifying expectations for strong economic extension in the second quarter. Moreover, the investors also focused on Russia & the U.S. summit. Here're the key takeaways:
The U.S. and Russian presidents held almost two hours of closed-door discussions in Helsinki.

Recalling the fact that the U.S. intelligence agencies decided in 2016 that Russia was behind an attempt to incline the scale of the U.S. election against Hillary Clinton. But Putin's response was a clear NO. "It's not Russia. I don't see any reason why it would be".
Trump's agenda involved having talks on everything from trade to the military, to missiles, to nuclear, to China.
Looks like the people of United States aren't very happy with Trump after his tweet as he took Putin's side over US intelligence community.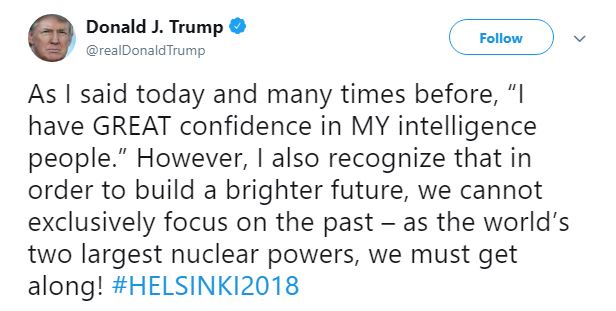 Anyhow, my verdict is that it's a positive event and has a neutral impact on the market, since both of them need to meet again to work on how to improve business relationships.
Watchlist – Top Economic Events
Great Britain Pound – GBP
BOE Gov Carney is due to testify, along with BOE Deputy Governor Jon Cunliffe, on the Financial Stability Report before the Treasury Select Committee, in Hampshire at 8:00 (GMT).
Why should we care?
As head of the central bank, which controls short-term interest rates, he has more control over the nation's currency rate than any other person. Traders watch his public engagements in order to draw clues regarding next policy meeting.
What to expect?
I think it's gonna be the same with no fresh insights about the economy. Be ready to hear phrases like financial stability in the UK remains sturdy, despite the rising Brexit concerns and the recent decline in the Sterling.
However, we still need to pay close attention to his remarks for any hints about an August rate hike.
Average Earnings Index 3m/y
It's a leading indicator of consumer inflation and shows a change in price for businesses and the government pay for labor, including bonuses. Simply, when businesses pay more for labor, the higher costs are usually passed on to the consumer which leads to inflation.
The UK's Office for National Statistics reported 2.5% average earnings in June, whereas, economists are expecting no change in July's figure.
Unemployment Report
For all the newbies, it's one of the most eyed economic data as it shows a change in the number of people claiming unemployment-related benefits during the previous month. The recent jobs report is expected to be disappointing. Jobless claims are expected to rise by 2.3K, worse than -7.7K in June. Certainly, the bigger number show slack in the labor market and it will pressure BOE to keep the rates unchanged to 0.50%.
Whereas, the unemployment rate is expected to remain unchanged at 4.2%.
U.S. Dollar – USD
Fed Chair Powell is due to testify on the Semiannual Monetary Policy Report before the Senate Banking Committee, in Washington DC at 14:00 (GMT). It's followed by a second day with the House Financial Services panel on Wednesday.
After boosting rates in March and June, the Fed has indicated two more interest-rate hikes this year. Markets expect the Fed to take a move in the month of September and December.
Let's see if Powell has anything to say about recent changes in tariff and trade activities, and how he plans to deal with this. Secondly, the discussion about macroeconomic factors like Inflation, GDP, and the unemployment rate will help us drive the sentiments regarding September rate hike.
Alright, that's pretty much it for now, see you again with technical trade setups. Stay tuned for Forex Trading Signals and Good luck!