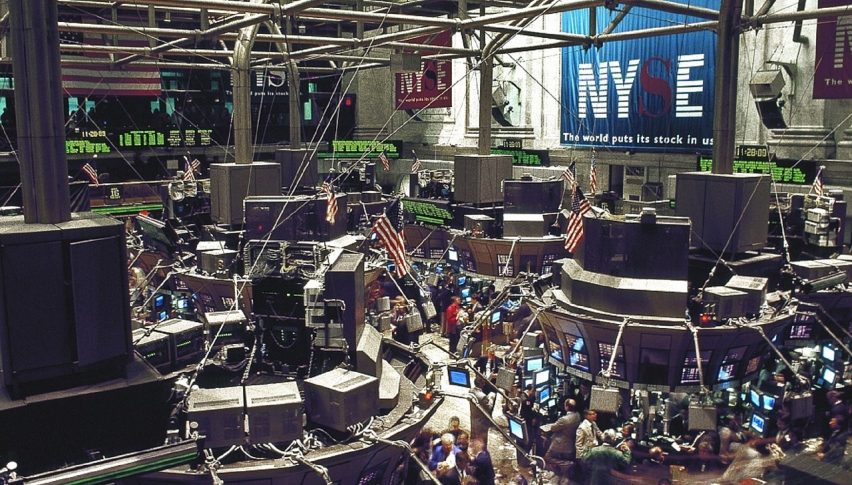 The DJIA And S&P 500 Quiet During U.S. Cash Open
It has been another muted open on Wall Street, with the DJIA and S&P 500 both trading moderately in the red. Sentiment is mixed as the dust clears from the Trump/Putin meeting and traders eagerly await the Congressional testimony from FED Chair Powell. Commodities pricing remains weak, with both WTI crude and gold trending to the bear on intraday time frames.
A bit earlier, a few secondary U.S. economic metrics were released to the public. The numbers did not garner much attention, but they do shed some light on the June performance of the manufacturing sector:
Event                                                 Projected       Actual
Capacity Utilization (June)                  78.3%             78.0%
Industrial Production (MoM, June)   0.6%                0.6%
The Industrial Production number came in positive, hitting projections and outperforming the previous release. Capacity Utilization lagged expectations but is still up from last month's report.
Today's Capacity Utilization number is a premium example of a frequently occurring phenomenon. Experts are consistently putting forth bold projections based upon the high degree of positive sentiment currently facing the U.S. economy. As a result, metrics are outperforming previous releases but not satisfying expectations. I expect this trend to become more and more common as the U.S. economy continues to expand.
S&P 500 Technicals
Traders are non-committal toward the S&P 500 for the first hour of trade since the U.S. cash open. The market is tight, with the bulls and bears fighting to an early-session stalemate.
Overview: Powell's report to Congress is likely to shake things up as the trading session wears on. Don't be lulled to sleep because of the muted open — this market may break at any time.
All in all, my bullish bias toward the U.S. indices is intact. Price appears destined to take out the current Swing High (2809.00) in the September E-mini S&Ps, continuing the bullish trend of the last several weeks. If this market retraces before then, a long entry may set up for the Wednesday/Thursday session.