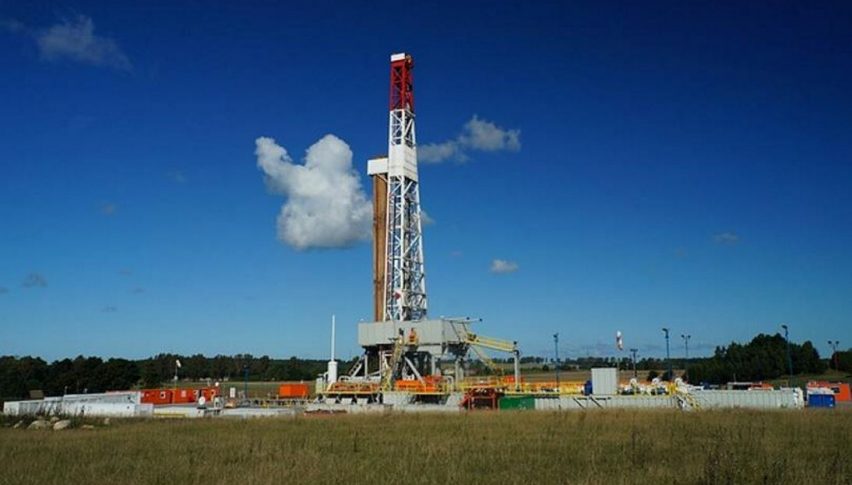 WTI Crude Oil Continues Bearish Run Beneath $68.00
The last five sessions have been miserable for energy bulls, led by the selloff in WTI crude oil. Losses have been extended over today's session, as pricing has dropped beneath the $68.00 handle.
Values in August WTI crude futures have dropped almost $7.00 since last Wednesday — it now appears that $75.27 has a good shot of being the high water mark for 2018.
Crude Oil Inventories
It is once again time for the weekly crude oil inventories cycle. Here is what the markets will be looking at for the API and EIA stocks releases:
API: Due out later today, the API number came in at -6.796 million barrels for last week. No projections are available, so we will have to wait and see what the report itself says.
EIA: The EIA report is due out tomorrow morning. Analysts estimate -3.495 million barrels, up dramatically from last week's -12.633 million.
WTI Crude Oil Technicals
If one simply looks at the price action of the last week in crude, then it is reasonable to expect strong inventory numbers. Increased supply is due to come online very shortly from OPEC, Russia, and possibly Iran. It appears that traders are already pricing the coming supply builds into the market.
Here are the support and resistance levels to watch for the near future:
Resistance(1): 62% Macro Retracement, $67.93

Support(1): 78% Macro Retracement, $66.01
Bottom Line: The roadmap is simple for August WTI futures — price is trending south. If prices do not remain above the $66.00 level, then a test of the Swing Low ($63.43) is almost a certainty.
For now, a counter-trend buy from $66.04 is a way to capitalize on a bounce off of downside support. Given an initial stop at $65.74, this trade produces 30 ticks using a 1:1 risk vs reward management plan.