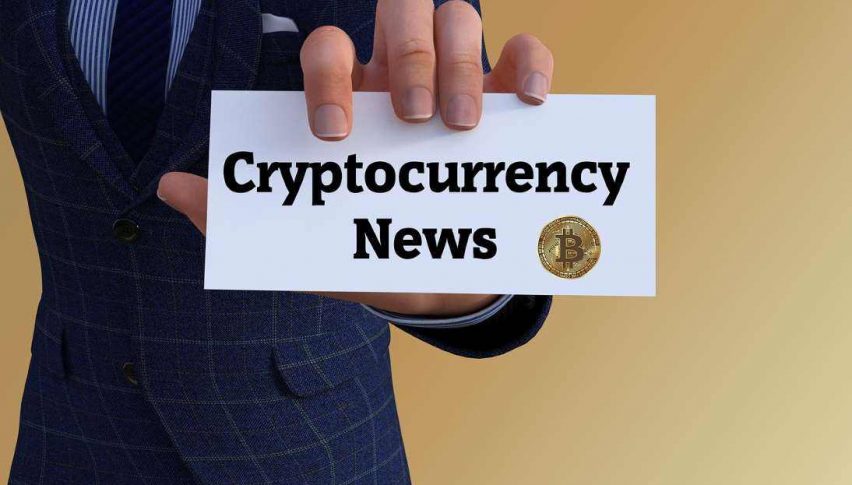 A Solid Week Of Gains For Cryptocurrencies
It has been a solid seven days on the cryptocurrency front, with values moving decisively to the bull. Led by a significant rally in Bitcoin (BTC), leading altcoins are also posting gains. Given the lagging performance of May and early June, July has been a welcome reprieve for crypto bulls.
Crypto News
As always, the current news cycle and paranoia over pending regulation play a big part in cryptocurrency valuations. Most of the time this is negative, with tax threats or reports of fraud sending prices toppling. For a change, the last week has brought us a few news items that have helped the July crypto rally.
Below are several of the headlines picked up by major financial media outlets that have shined a positive light on cryptos:
"Banks' Crypto Assets May Get Hit With Capital Requirements."

"Blackrock Bitcoin ETFs Soon?"

"Powell Says Cryptocurrencies Aren't Big Enough To Pose A Threat."
Each of these stories signals the expanding interest of institutional players in the crypto space. World ETF giant Blackrock has expressed a desire to offer funds for Bitcoin and select altcoins. In addition, Fed Chair Jerome Powell testified in front of Congress that cryptos are not a threat to the current financial system. Even the reports of banks being required to back crypto assets with physical capital bring an air of stability to the marketplace.
In the wake of no bad news hitting wires lately, the bullish rally in cryptos is beginning to grow some legs.
Seven Day Cryptocurrency Performance Metrics
With a giant in global finance set to enter the crypto space and the U.S. Fed downplaying the importance of cryptos, the news has been extremely beneficial to coin values. Here are the seven-day performance metrics:
Coin                                  Percentage Gain (Approx)       Key Number
Bitcoin (BTC)                                 17.25%                                       $7500
Bitcoin Cash (BCH)                       24.50%                                       $900
Ethereum (ETH)                            11.95%                                        $500
Litecoin (LTC)                                17.45%                                         $90
Overview
The July rally may be the beginning of a recovery for 2018. Of course, traders and investors remain leery of regulation, fraud, and tax implications. As long as cryptocurrencies are not hit with an extremely negative news cycle, then I expect the recent growth of July growth to continue for the intermediate-term.