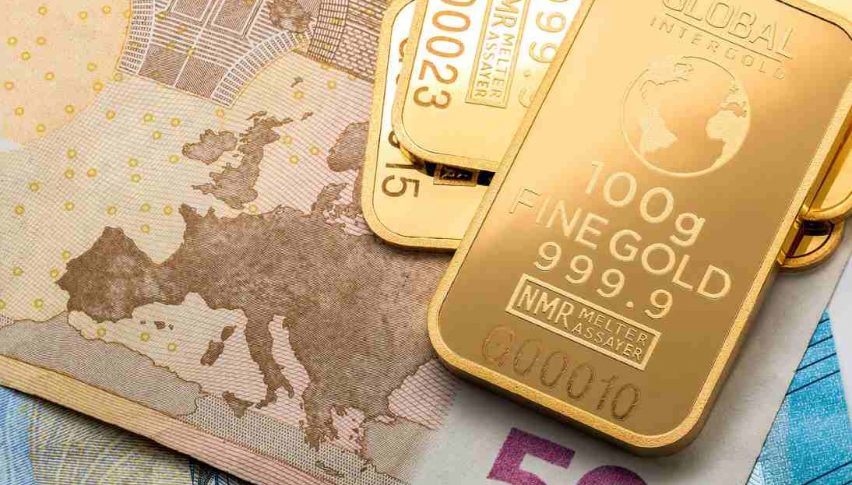 Gold Showing Signs Of Life Amid Tariff Standoff
Amid the chaos of Twitter, tariffs, and a hot trade war, gold is showing signs of life. As investors evaluate the potential of a weaker USD and debt market, bullion is regaining a bit of its shine. For the session, August gold futures have rallied above the 1225.0 handle and are threatening to close in the green. Is this the formation of an intermediate-term bottom?
There is no denying that 2018 has been miserable for the gold bugs. Prices are off more than $125 per ounce and continue to trend south. Perhaps USD devaluation and a prolonged U.S./China trade war will bring bargain hunters to the table.
Gold Technicals
August gold futures have shown some resilience near the psyche level of 1225.0. At press time, price is pushing intraday highs near a critical Fibonacci resistance level on the daily time frame.
One test of the 38% retracement of the current wave (1232.2) has already been posted. In the event August gold does not take this level out to the topside, then the prevailing downtrend on the daily chart will remain valid.
Overview: For now, gold bulls have reason to be optimistic. Price has been seeking a bottom at every psychological level since 1300.0 gave way as support in May. Perhaps 1225.0 will be where buyers dig in for the intermediate term.
Be on the lookout for sideways consolidation of this market around the 1225.0 level. The formation will likely be similar to the defined areas near 1300.0 and 1250.0 on the chart above. However, if trade cannot be sustained north of 1232.2 for a considerable period, then 1200.00 is the next psychological level up for scrutiny.
Until proven otherwise, I expect this market to test 1200.0 before returning to 1250.0.