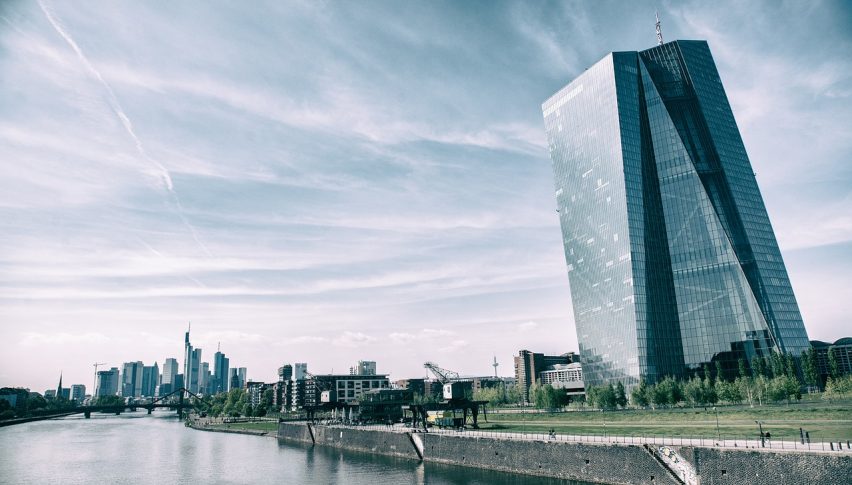 What's Mario Draghi Have in Store for the EUR/USD
The EUR/USD made its way higher as the trading week ended and it was thanks mostly to a declining USD. US President Donald Trump took aim at China once again and the USD fell away as fears of a trade war continue to mount.
However, the attention this week will once again fall back onto the ECB as we get the latest instalment of their interest rate decisions and press conference.
If you recall, Mario Draghi reluctantly pulled the pin on QE. However, it was sure to leave in a number of caveats surrounding the ability of the ECB to continue with the bond-buying program if economic conditions warrant it. Draghi is a known dove and could care less about raising interest rates.
Which is where the bulk of the interest appears to be at the moment. There are suggestions that we will not be seeing a rate rise in Europe until Q3 2019. As it turns out, Mario Draghi's term as President runs out in October 2019.
A few weeks ago there was an article suggesting there was a certain degree of unrest with the ECB over the exact timing of the rate rise. With some wanting to see the middle of 2019.
As a result, there is a fair bit of intrigue around what will be said at this meeting on Thursday.
Technical Outlook
The EUR/USD has cracked 1.1700 and is headed higher. The next high volume area that price will be drawn to is 1.1750 and that is what we're seeing in Monday trade.
To the downside it is 1.6500 that has the volume attached to it, so that is the other area that price will be drawn towards. While the momentum is to the upside and the USD is weak then I will be looking for that first move higher on Monday and into 1.1775, where we have a low volume area. If we can crack that then 1.1800 is the upside target.
Given that we have some pretty big economic data points this week, with the ECB and US GDP, we could well get some volatility as we get into the later part of the week.
USD/CAD continues to slide lower, although it stalled to the bottom of the range earlier, after the dive on the 25 bps hike by the BOC
1 day ago