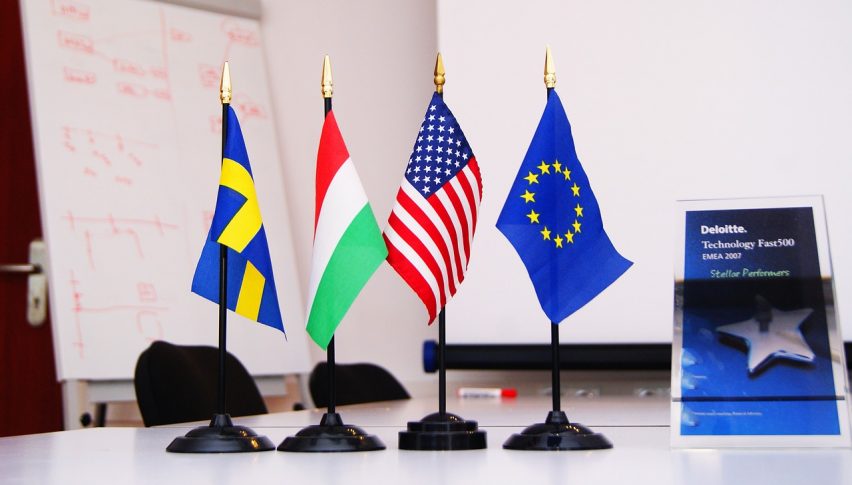 July 25 – Economic Events Outlook – Trump to Meet European Commission President
Posted Wednesday, July 25, 2018 by
Arslan Butt
• 2 min read
What's up, fellas.
The markets remained quite mixed and continued to show us the dual side movement, making it hard for us to get winning forex trading signals. However, team FX Leaders managed to close the day in green.
The dollar and Euro hardly moved today, ahead of a conference between U.S. President Donald Trump and European Commission President Jean-Claude Juncker.
What to expect from the meeting?
Juncker has been one of Europe's critics of Trump's trade strategies. Back in March, he called Trump's aluminum and steel tariffs "stupid." He countered back saying "We can also do stupid."
Although their agenda is unclear, we can expect them to speak about two things:
1 – Plurilateral Agreement
One thought Juncker can raise would be for the United States, the EU, Japan, South Korea and other countries that are important producers of autos and auto parts to settle a "plurilateral" agreement. This could lead to lessening tariffs on aluminum and steel products to zero. I doubt Trump will agree on it, but let's see.
2 – Limited Free Trade Agreement
The second thought is Juncker will negotiate a limited free trade agreement between the U.S. and the EU, focused only on industrial tariffs. Whatever happens from these two ideas, it will extend support to the single currency Euro.
EUR – German Ifo Business Climate
At 8:00 (GMT), Ifo Institute for Economic Research will release the business climate figure. It's forecast to be released at 101.6 vs. 101.8 in the previous month.
It's a leading indicator and can help investors with future trends of the Euro. For the newbies, it's a survey of about 7K businesses which asks respondents to rate the relative level of current business conditions and expectations for the next six months.
USD – Crude Oil Inventories
The Energy Information Administration will be releasing the oil inventory figures at 14:30 (GMT) today. The economists are expecting a draw in inventories by -2.6M vs. 5.8M. I will be posting more details in a separate oil specific update along with trade plan for today. So, stay tuned and good luck for today!
The USD is looking softer today after the unemployment claims showed a jump to the highest since October 2021 last week
1 day ago