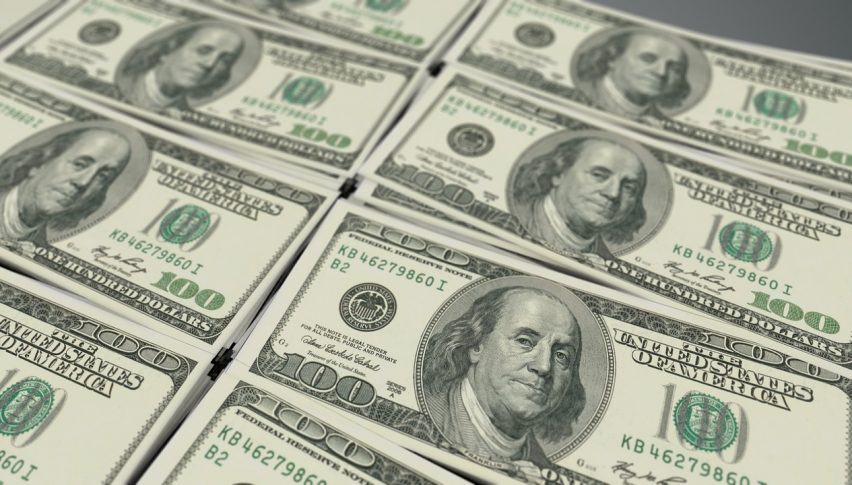 A Tough Session For The Greenback: USD/CHF Technicals
There is no way to sugar coat it — Monday has not been kind to the Greenback. Losses against the Euro, British pound, and Swiss franc have highlighted the session. U.S./China trade war rhetoric is being credited with the forex action, as it has been on Mondays for the last several months. It seems that every weekend forex traders become skittish toward the USD before regaining confidence by midweek.
One of the big movers on today's currency markets has been the USD/CHF. The Swiss franc has posted a big session against the Greenback, with values plummeting to a test of the .9875 handle. At least for now, the USD/CHF trading at parity is becoming a distant memory.
USD/CHF Technical Outlook
The bull run in the USD/CHF of April and May is being challenged by today's weakness in the Swissie. Price has fallen nearly 75 pips, a significant move in the typically quiet USD/CHF.
Trade has been exceptionally tight in the USD/CHF since early May. After topping out in the neighborhood of 1.0050, weekly ranges have consolidated between 1.0000 and .9800. With the E.U. slated to deliver CPI and Q2 GDP during the U.S. overnight, traders may continue to hold the Swiss franc in order to limit exposure to the Euro.
Overview: Mondays can be a challenge to trade. Equities are typically slow, with the forex often following suit. For today, the USD has gotten the worst of the action.
Of course, things may change dramatically for tomorrow's session. U.S. Core Personal Consumption (YoY, June) is due out at 8:30 AM EST. With last Friday's GDP report coming in on schedule, most traders expect consumption to perform well. Analysts are calling for a static 2% figure, in line with the previous release. Be on the lookout for a surprisingly robust Core Personal Consumption report and the USD to regain the bulk of today's losses.
USD/CHF is testing the previous support above 0.91 after the GDP report released earlier this morning from Switzerland
2 days ago