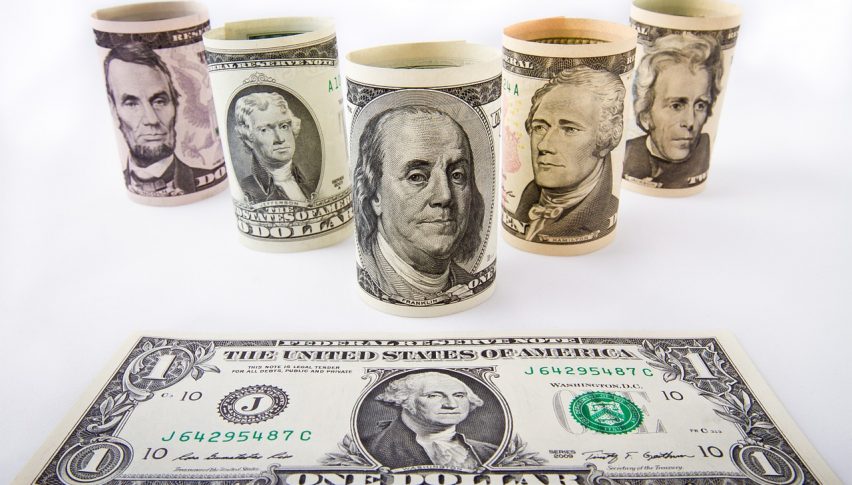 FED Statements Are In, Here Are The Highlights
The much-anticipated U.S. FED statements have come and gone, bringing relatively few surprises. Forex traders have stood pat amid the breaking news. Thus far since the release, the Greenback has posted modest gains against many of the majors.
The FED Statements: Highlights And Talking Points
As expected, the FED held their target rate steady at 2% for the near-term. This development surprised no one. The majority of participants in the financial markets are anticipating a third yearly rate hike in September and possibly a fourth in December.
However, the tone of the commentary was hawkish, at least toward the prospects of growth in the U.S. economy. Here are the highlights from today's action at the FED:
FED members voted unanimously to hold the target rate unchanged at 1.75-2.0%

The FED upgraded its view of the U.S. economy to "strong" from "solid"

"Both consumer spending and business investiture continue to grow strongly"

"Inflation remains very near 2%"
It appears that FED is bracing investors for coming rate hikes. Terminology such as "strong" and "strongly" appear to hint at robust economic performance driving inflation higher. For now, there will be many traders betting heavily on a September rate hike.
USD Index Futures
September USD index futures have traded sideways since the announcements became public. For now, the traders are in a holding pattern while the markets digest today's news.
Overview: Today's announcements have come as little surprise to the markets. The U.S. economy is continuing to perform well, and that frees the FED up to act as they see fit.
All in all, this was a stay-the-course statement from the FED. As long as things appear "strong" on the economic and employment front, then the path of gradual tightening will continue.
The FED kept interest rates on hold yesterday, but the USD rallied on more hikes to come and higher-for-longer policy
4 months ago
The FED is expected to hold interest rates unchanged at 5.25% today, but the rhetoric will be more important
4 months ago