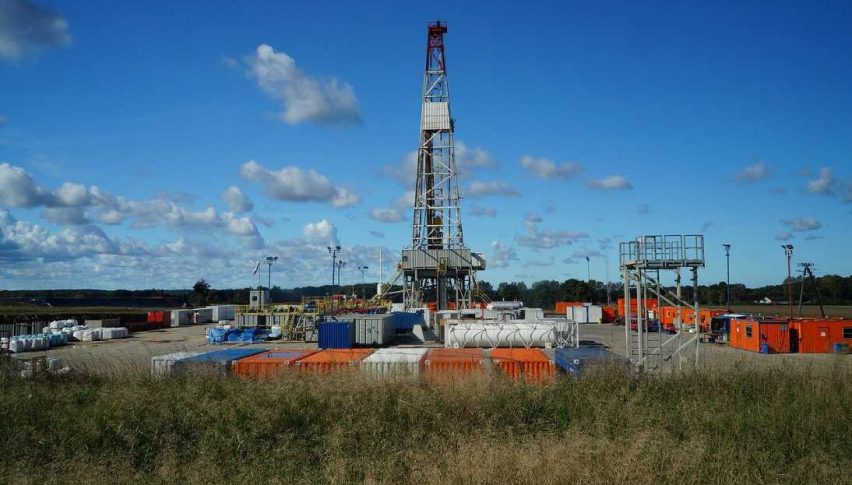 WTI Crude Oil Non-Committal Going Into The Weekend
The WTI crude oil futures markets are quiet for the time being, with price rotating between $68.00 and $68.50. September WTI futures showed decent early-session volume, but action has fallen off during the mid-session. Of course, it is a Friday. Anything is possible if institutional money decides to make a move in front of the weekly closing bell.
A few minutes ago, the Baker Hughes Rig Count was released to the public. The count came in at 859, down from last week's total of 861. Short-term volatilities have not spiked as a result.
WTI Crude Oil Technicals
If September WTI fails to extend today's session range, then we are certainly entering breakout territory. At press time, price is trading just beneath two key technical levels on the daily chart. A bullish or bearish breakout from the current daily range is possible for Monday's session.
Perhaps the most important price point to watch for the remainder of the day is Thursday's high at $69.36. Following such condensed action, it is very possible that bulls enter the market just above this level in force.
However, before challenging Thursday's highs, two levels of resistance must first be taken out:
Resistance(1): Bollinger MP, $68.76

Resistance(2): Daily SMA, $69.18
Bottom Line: In the event that price challenges the $69.36 level toward the end of today's session, I will be looking to scalp a few ticks on the action. Buys from $69.37 are likely to produce a tight 5-8 ticks on a fast breakout to the bull. The stop loss must be tight on this one, a maximum of 10 ticks.
Stay tuned to FX Leaders over the weekend. If September WTI crude futures trade inside of Thursday's session range, I will have a breakout scalping plan ready for the Monday session.