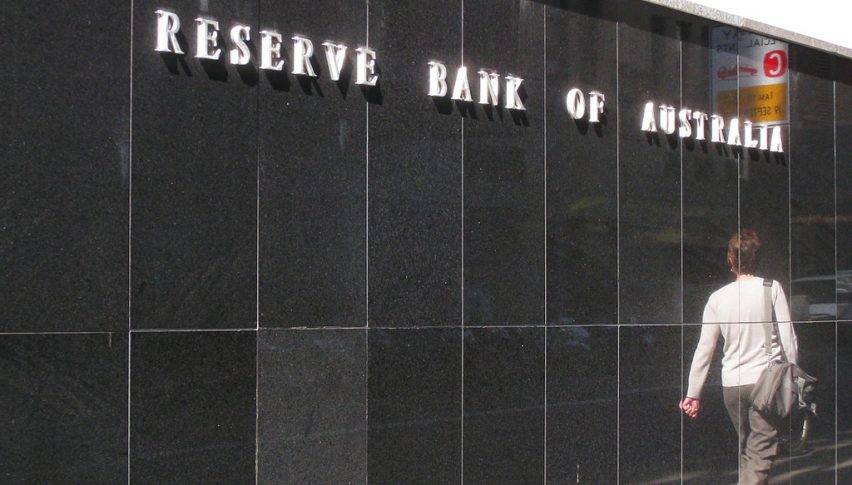 AUD/USD Weekly Outlook: RBA in Focus
The AUD/USD is back in focus this week, thanks to the RBA interest rate decision. We've seen some relatively strong data over the course of the last seven days. That might lead to a more buoyant mood, however, there is little chance that we'll be seeing an interest rate hike.
Last week the key data points were the trade balance and retail sales. The trade balance was strong, rising to 1.37 billion, which was higher than the estimates. Retail sales came in better than anticipated as well at 0.4% vs 0.3%.
So while the outlook for GDP is perhaps now a bit higher. That won't be changing things for the RBA.
The RBA is expected to leave rates on hold at 1.5%, where it has been now for 24 months. Futures markets are pricing in the next hike towards the end of 2019 or 2020. So for Aussie traders I wouldn't be looking to get all that excited at this months meeting.
Aussie Outlook
The Aussie still has major resistance at 0.7500 and is fighting support to the downside at 0.7350.
The AUD/USD was under pressure throughout the week and only turned things around on Friday.
We are currently hovering around the 0.7400, which to me is the low end of what we could be selling. I still like to be shorting near the 0.7450 mark as I feel that even with the decent data points we've been getting, the USD will continue to outpace the AUD.
Even the jobs report on Friday, which was lower than anticipated, saw some of the previous months get revised higher. Which is a strong indicator for the state of the economy.
AUD/USD has been making strong gains this week, with the RBA helping the bullish case, but buyers are facing the 200 daily SMA now
3 days ago