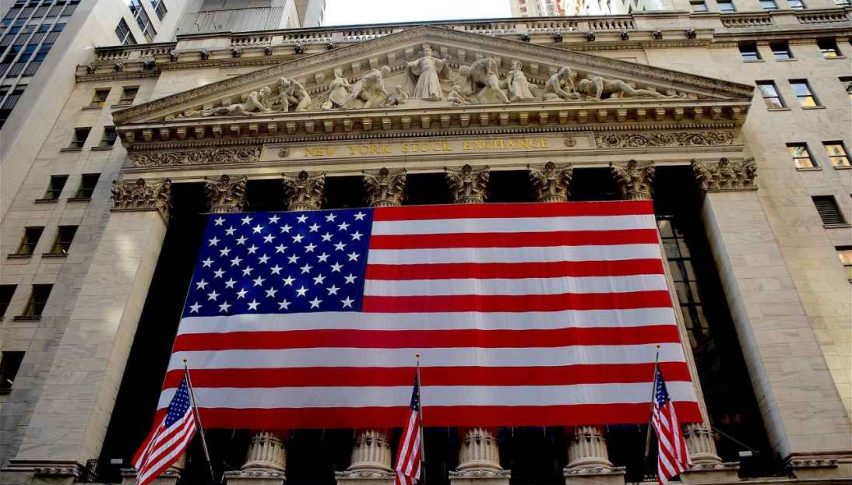 Another Quiet Monday Morning On Wall Street
The dog days of summer are grinding on and muted weekly opens are becoming a pattern for U.S. equities. Today is a prime example, with both the DJIA and S&P 500 trading sideways following the Wall Street open. Traders have driven action above Friday's highs before giving back moderate gains.
On the economic front, today features a wide-open slate. The only events that investors will be watching with interest is the 3 and 6-month T-bill auctions. Yields are trending higher in expectation of further tightening from the U.S. Federal Reserve (FED). Today's action in the bond market may give us a few clues on what institutional capital has in mind for the near-term.
DJIA Technicals
After a failed auction above Friday's highs, September E-mini DOW futures have settled into a holding pattern. Traders have bid this market modestly since the cash open at 9:30 AM EST. As the session wears on, we will see if any bullish momentum develops.  
For the next few sessions, here are the two primary levels in this market:
Resistance(1): Swing High, 25572

Support(1): 38% Current Wave Retracement, 25320
Bottom Line: The trade of U.S. equities is seasonably modest, with many traders and investors still on summer break. September will bring different trading conditions for the indices. However, there are still many opportunities to be had in these markets.
In the event the September E-mini Dow sells off from current levels, a buy from the 38% retracement support level may become available. Going long from 25325 with an initial stop beneath Friday's low at 25259 lends solid trade location to the bull. This is a position trade to the long, so a 1:1 risk vs reward ratio lends a 66 tick profit.
Should this trade go live, be sure to check the Comments section below for any relevant trade management updates.