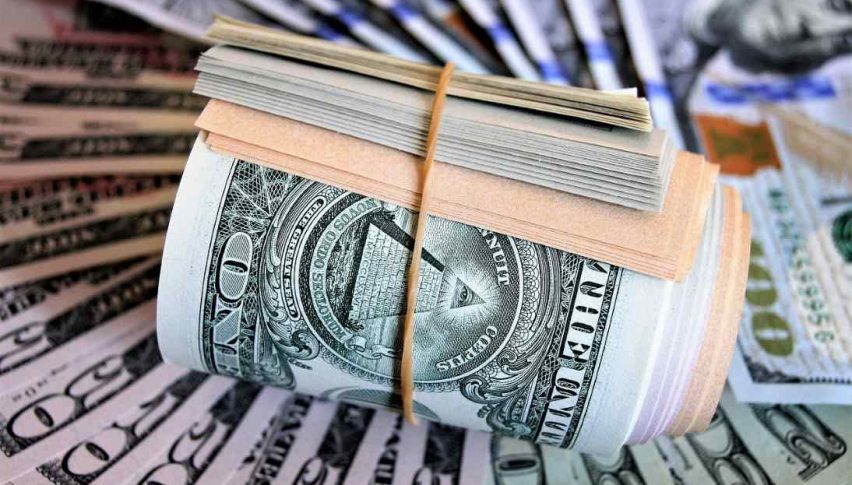 USD Gives Back Early Gains, Bond Markets Stable
The Greenback opened the trading week with strength against the forex majors. However, things have changed as the U.S. session has unfolded. Early gains against the Euro, Canadian dollar and Swiss franc have been largely surrendered. It appears currency traders are having second thoughts about committing to the USD on this Monday session.
Bond Markets: U.S. T-bill Auctions
Investors have made an about-face at purchasing debt at today's bond auctions. Here are the results:
Product                             Previous        Today
3-Month T-Bill                          2%                   2%
6-Month T-Bill                        2.16%             2.18%
Three-month debt has remained at a solid 2%, while the 6-month bill has experienced a moderate gain. This is not much of a surprise, as it is nearly a foregone conclusion that the U.S. FED is going to hike rates in September. Accordingly, this move has already been priced into the market.
The CME FedWatch Index is currently estimating a 93.6% chance of a September rate hike. The real question facing the FED and U.S. dollar is the December rate hike. Is it on, or off?
As of today, the CME FedWatch Index estimates a 66.7% chance that the target rate will be raised to a level of 2.25-2.50% in December. So, for now, traders are betting that a fourth rate hike for 2018 is on.
USD Index Futures
In a live market update from last week, I outlined a short trade in September USD Index Futures. The trade has gone live and is currently in the green 15+ ticks. If any trade management tips arise, I will post them in the Comments section at the bottom of the page.
Overview: The Triple-Top formation on the daily chart (95.220-95.440) has withstood another test from bullish participation. With a vacant economic calendar for the remainder of the session, it will be a surprise to see a new yearly high today in USD Index futures.