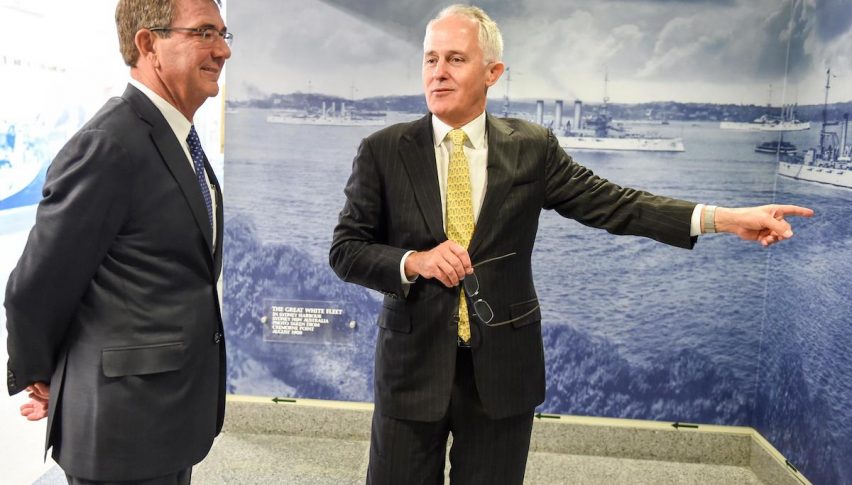 Aussie PM Remains in Power
Just a quick note from Australian politics.
The Australian PM Malcolm Turnbull has overcome a challenge to his leadership, from fellow Liberal party member Peter Dutton.
In recent weeks, the PM has been under a fair bit of pressure thanks to some weak positions on key policy issue. Particularly on energy. Australia pays some of the highest rates of energy in the world, despite being a resource heavy nation.
The AUD/USD is slightly lower on the news after the USD showed further weakness today.