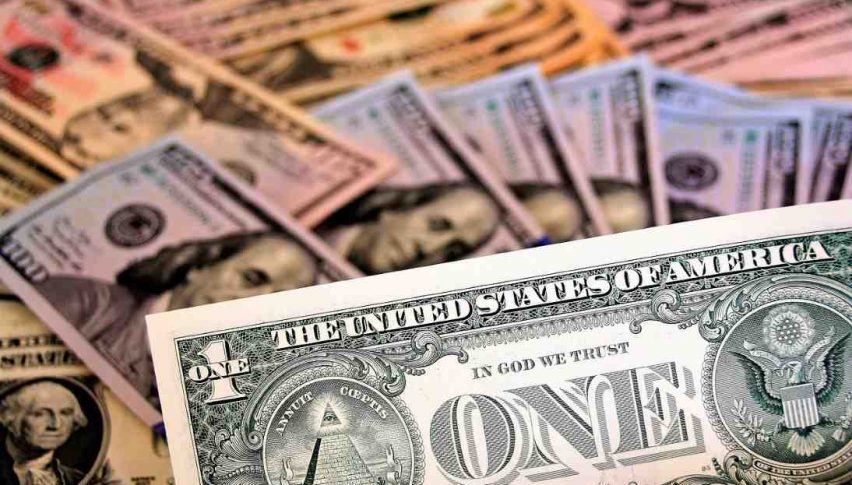 FOMC Minutes Recap, USD Index Technical Outlook
The FOMC Minutes are always an interesting piece of economic data. Many times it takes the markets a bit to fully digest the purposely-vague commentary that central bankers give to the media. Nonetheless, after the tone of the previous FED meeting is ironed out, institutional money does not hesitate to jump in with both feet.
Today's release illustrated the influence that the ongoing U.S./China trade war is having on policy decisions. Let's dig into the highlights of the FOMC Minutes and take a look at the USD Index.
FOMC Minutes Recap
This has been a fascinating FOMC Minutes, with serious long-term ramifications for the USD. Here are a few of the key takeaways from today's meeting:
The FED views housing, growth, and employment to be strong.

"It will be soon appropriate to take another step in removing policy accommodation"

"Further gradual increases [to the target rate] would be consistent with inflation near the symmetric 2% medium-term objective."

Revisions to current policy may be needed in the event of a "major trade escalation."
In a nutshell, rates are going up in September, but a December hike is not a slam-dunk. The U.S./China trade war is bringing a wealth of uncertainty to FED policymakers. In many ways, the minutes show FOMC members to be in favor of taking a wait-and-see approach to a fourth rate hike for 2018.
Thus far, traders are doing an about-face. It looks like the prospect of only three rate hikes for 2018 may have already been priced into the USD over the past week.
USD Index Technical Outlook
The last five sessions have not been kind to the Greenback. Today's split commentary from the FOMC minutes gives us a notion of why. For September USD Index futures, daily selling pressure has been the norm.
Overview: Since the yearly high posted on August 15, USD Index futures have been in a freefall. On the macroscale, the Greenback is still very much in an uptrend for 2018. However, the recent bearish pressure is significant. Concerns surrounding the U.S./China trade war fallout are beginning to take a toll on investors' nerves.
This sentiment was reinforced in the FOMC Minutes. The FED views the U.S. economy as stable until September, but after that, there is room for wonder. Ultimately, the U.S./China trade war is driving policy. If tensions escalate, or reside, then the FED will adjust plans accordingly.
All in all, stay tuned.