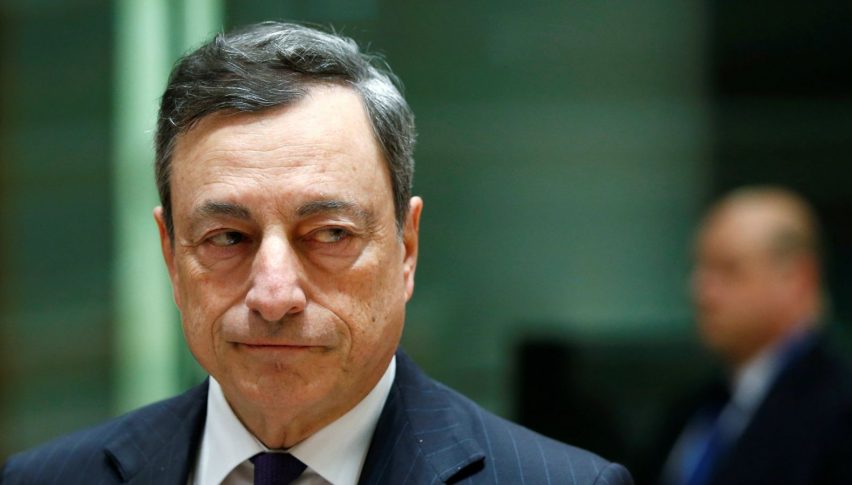 Aug 23 – Economic Events Outlook – ECB Minutes in Focus
Posted Thursday, August 23, 2018 by
Rowan Crosby
• 2 min read
Markets have finished the Asian session with some volatility, which bodes well as we move into the European session.
There is plenty of data around today that will potentially spark markets even further which looks to be good news.
The main event of the day will again be the ECB minutes. Last meeting the ECB came out with a dovish tone as they were very non-committal on any rate hikes going forward. As usual, it was the ever-dovish Mario Draghi that spooked the buyers.
The EUR/USD has been pushing higher over the last few sessions thanks to a weak USD. But that looks like it might be changing today.
Any negative or dovish news out today will likely spook the EUR/USD and bring in some downward pressure.
Be sure to follow the live economic calendar to stay on top of all the breaking data with analysis and opinion as it happens in real time.
Major Economic Events To Watch
EUR – PMI
We have a number of PMI measures out today from across the Eurozone. The main release will be German, but we also have details from the broader Eurozone and France. The Manufacturing Purchasing Managers' Index (PMI) measures the activity level of purchasing managers in the manufacturing sector.
EUR – ECB Minutes
At the last meeting, Mario Draghi had quite the dovish tone in his press conference. More of the same might just hit the EUR hard.
US – New Home Sales
Home Sales will be important as the US continues to tighten its economic policy. One of the big issues with raising rates is that it impacts borrowers first and foremost.
US – Employment Claims
Weekly employment claims are looking like they will be around the 215K.
US – PMI
As mentioned above, it is the day for PMI and we have US numbers for manufacturing, services and Markit composite.