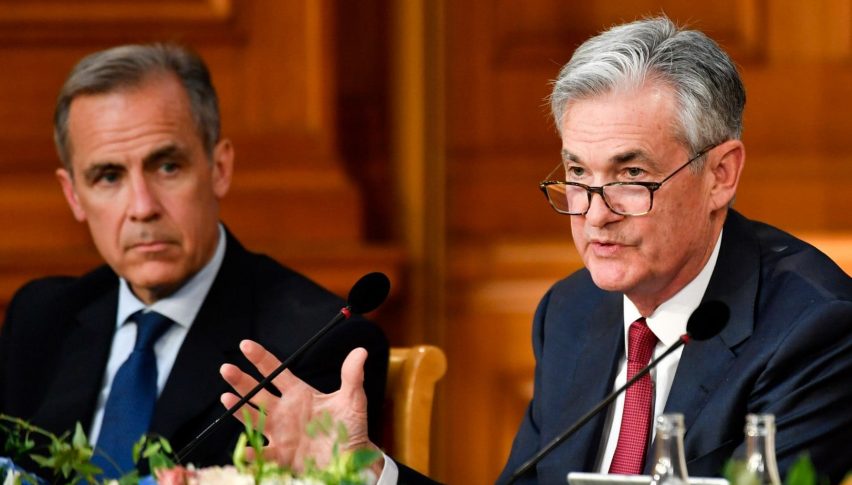 Aug 24 – Economic Events Outlook – Fed Chair Powell in the Limelight Today
Posted Friday, August 24, 2018 by
Arslan Butt
• 2 min read
The Greenback continued to trade slightly bullish after the US and Chinese officials ended two days of trade talks without any major breakthroughs. The markets are suffering from the trade war which kicked in after the US imposed another round of tariffs on $16 billion worth of imports from China.
As the headline says, the investors are looking out for the Fed Chair Powell's speech as well as core durable goods figures from the United States. Let's dip deeper for the market expectations…
Watchlist – Key Economic Events Today
USD – Core Durable Goods Orders m/m
It's an economic indicator that measures the change in the total value of new purchase orders placed with manufacturers for durable goods, excluding transportation items. The orders are expected to gain by 0.5% which is higher than the 0.2% gain in July 2018. We will now get the initial estimate for July, the first month of Q3. Headline orders are expected to drop by 0.3% while core orders carry expectations for 0.5%.
Looking at the past four months' history,  core durable goods figures have shown much deviation from their forecast and previous figures, which is actually very good from the trading point of view. A higher level of deviation allows us to capture the price fluctuations.
GBP – MPC Member Haldane Speaks
At 13:55 (GMT), the Monetary Policy Committee member Haldane is due to participate in a panel discussion titled "Changing Market Structure and Implications for Monetary Policy" at the Federal Reserve Bank of Kansas City Economic Policy Symposium, in Jackson Hole.
USD – Fed Chair Powell Speaks
At 15:00 (GMT), the Federal Reserve Chair Jerome Powell is scheduled to deliver a speech titled "Monetary Policy in a Changing Economy" at the Federal Reserve Bank of Kansas City Economic Policy Symposium, in Jackson Hole.
If you remember, Trump expressed his displeasure with the Fed and Powell, saying he opposes with the Fed's rate hiking because it could hurt the economy and pledged to keep criticizing the central bank until it stops.
Considering the critics in mind, the investors will be closely watching Powell if he has something to say about it. Next rate hike is expected in September and it's almost 90% priced in. In case Powell spits dovish remarks, there's gonna be a heavy sell-off in the dollar.
Stay tuned to our economic calendar for a live coverage of this event by professional analysts. Good luck!