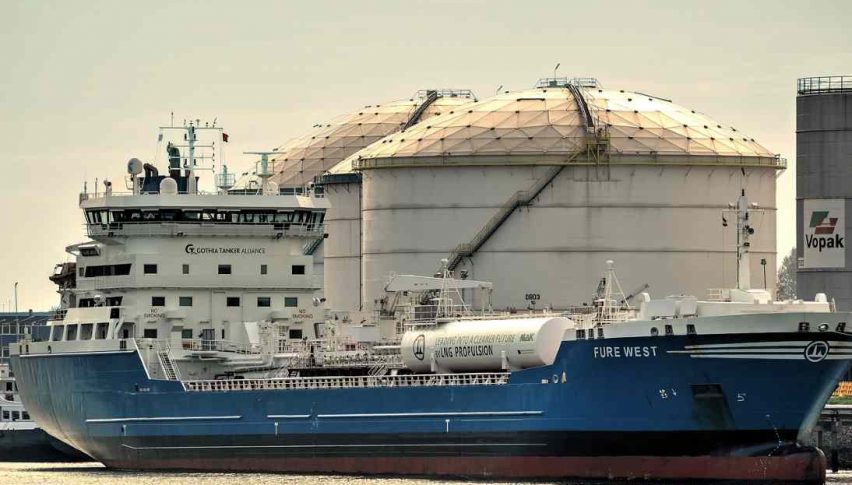 WTI Crude Oil Breaks To The Bull, $70.00 In View
WTI crude oil is on a tear today, with traders bidding every intraday dip. Since Thursday afternoon's electronic open, October WTI futures are up more than $1.25 per barrel. It certainly looks like the market is finally valuing this week's lagging inventories. At press time, a test of the $70.00 handle is probable, as prices are pushing session highs above $69.25.
It is always important to factor seasonality into the global oil markets. The U.S. Labor Day holiday is only 10 days away. Labor Day marks the traditional end to the North American summer season and peak consumer oil demand. If nothing else, this week's runup in crude may prove to be "one last gasp" for WTI bulls in 2018.
WTI Crude Oil Technicals
Following Thursday's moderate retracement, the sky has been the limit for October WTI crude oil futures. Since the traditional New York pit open at 9:00 AM EST, prices have risen more than $.50. It is still early, but a trend day up for the U.S. session is a possibility.
Bottom Line: Today's breakout has taken price into a relative no-man's-land. Daily support levels are far below near $67.00 and the next big round number to the north is $70.00.
For the remainder of the session, I will look to place counter-trend scalps beneath $70.00. Sells from $69.92 are likely good for 5-8 quick ticks using an initial stop at $70.01.
This is a counter-trend play, so the risk profile is a bit greater than usual. The goal of the scalp is immediate and positive price action. Be sure to have your stops down and leverage in check!