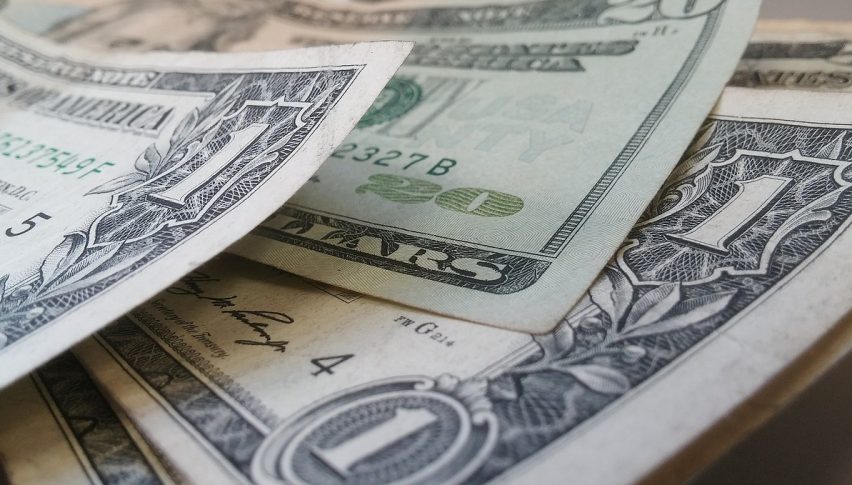 Markets on Monday: The USD Hits Support
The USD will again be in focus this week as it sets the agenda for forex markets. On Friday, we saw the Greenback sell-off thanks to what was considered a little bit of a dovish tone coming out of Fed boss Jerome Powell and the Fed speakers.
Jackson Hole was the focus and although there was no groundbreaking news, the sentiment was such that the USD weakened as the urgency surrounding interest rate hikes appears to be slowing.
We do have two hikes to come in the US this year and that might be enough to slow things. The economy is ticking along well, but according to the Fed, not well enough that we need to have the foot on the gas too much more than what we have already had. However, the course is clearly set
Looking to the week ahead, US GDP on Wednesday appears to be the key release for the USD. We also get a look at consumer confidence. However, the strong GDP figures that we are looking at around the 4.0% mark is down from the last measurement, but still very strong.
The USD is Strong
The resistance level turned support at 95.00 is now the key for us early in the week. The DXY has been particularly active recently as the range has been from 95.00 up to 96.50.
95.00 is a big level as it coincides with the round number level and also the trendline that has been driving forward.
While the USD was bearish on Friday, I am still expecting a bounce to get things moving early in the week.
Data might be thin on Monday, but I expect 95.00 to hold. If it breaks, we could see a sharp sell-off, but overall I'm bullish here.