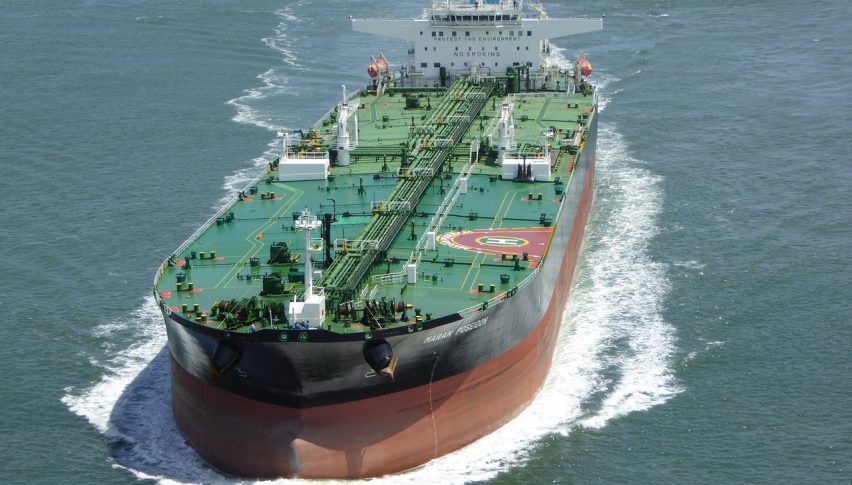 WTI Crude Oil Inventories Coming Up, $69.00 In View
October WTI crude oil futures have posted a moderate retracement thus far for the session. After an early test of the waters north of $69.00 during the U.S. overnight, prices have fell beneath the $68.50 handle. With the API and EIA inventories reports rapidly approaching, it looks like energy bulls are happy on the sidelines.
It is always a challenge to successfully estimate the weekly crude oil inventories reports. This week has analysts expecting an improvement over last week's huge draws on supply. The industry consensus has tomorrow's EIA stocks number coming in at -0.522 million barrels, up from last week's -5.836 million.
Personally, I don't see the basis of these estimates. Right now, we are at peak consumer demand going into the final week of the summer travel season. In addition, last Friday's Baker Hughes rig count showed a drop in the number of North American drill rigs (decrease of 9). Isn't the stage set for another big draw on supply?
WTI Crude Oil Futures Technical Outlook
Estimating current oil supply/demand levels is a tricky business. The truth is, the coming API and EIA numbers may fall within an exceptionally wide range. Our job as traders is to be ready to capitalize on the action, no matter what it may be.
Here are the levels to watch through the API and EIA releases:
Resistance(1): Psyche Level, $70.00

Support(1): 38% Current Wave, $67.24

Support(2): Bollinger MP, $67.11
Bottom Line: In the event that we see a pullback in October WTI futures, buying in at the 38% retracement level is not a bad way to join the recent bullish pressure. Going long from $67.26 with an initial stop at $66.99 produces a tight 27 ticks using a 1:1 risk vs reward management plan.
It is anyone's guess what the inventories reports will bring. However, if given the opportunity, a short-term position from the $67.25 handle is good trade location to the long.