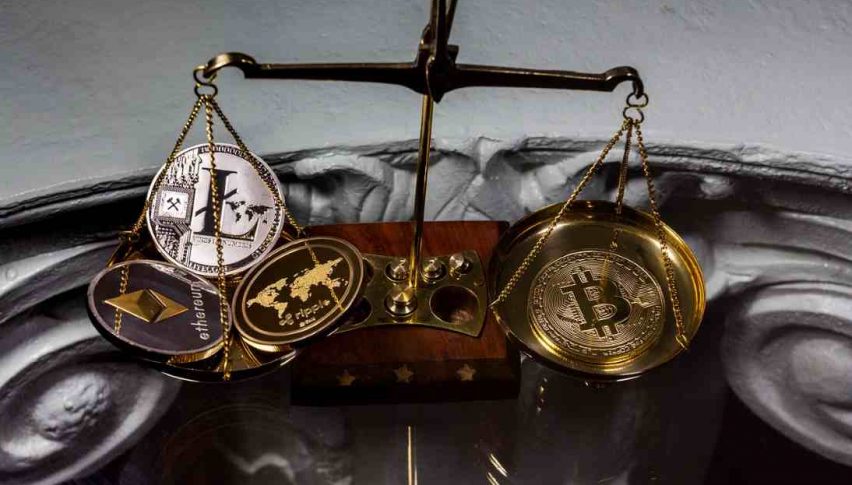 August 2018: Another Bad Month For Cryptocurrency
2018 is turning out to be a dreadful year for cryptocurrency bulls. August has put an exclamation point on this trend, with the big four cryptos trending south for the month. Although the industry leader Bitcoin (BTC) is showing signs of life, the asset class as a whole is limping badly.
By far, the lead cryptocurrency story for August was the BTC ETF saga. With global institutional money chomping at the bit to launch the world's first crypto ETF, regulatory problems have slammed market sentiment. With approval from the U.S. Securities and Exchange Commission (SEC) looking unlikely at best, investors are skeptical that digital money will ever truly go mainstream.
August's Cryptocurrency Performance Metrics
The August monthly metrics for the big four cryptos are not pretty. Here is a quick look at the hard data:
Coin                              Percentage Change (Approx)        Key Number In Play
Bitcoin (BTC)                                    -8.10%                                            $7000
Bitcoin Cash (BCH)                         -28.9%                                             $550
Ethereum (ETH)                             -33.91%                                            $250
Litecoin (LTC)                                 -21.77%                                              $50
The leading altcoins were absolutely crushed. Massive losses from BCH, ETH, and LTC were sustained. BTC's single-digit percentage drawdown and late-month bullish technical outlook were some of the few bright spots.
Overview
To put it bluntly, August wasn't good and crypto bulls can't wait for September to begin. If September brings more pain to the crypto sphere, expect BTC to test the $5000 level and altcoins to suffer accordingly.
On a side note, SEC decisions on several BTC ETFs are due out sometime in late September. Should a surprise approval come to pass, a much needed bullish bump may boost cryptos going into October.