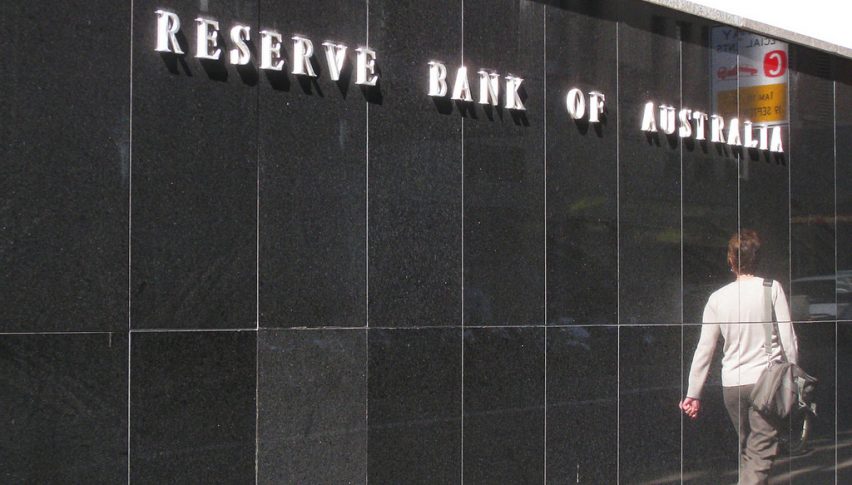 It's a Busy Week for The AUD/USD: RBA Preview
Posted Sunday, September 2, 2018 by
Rowan Crosby
• 1 min read
The AUD/USD has been an active pair of recent times and it appears this is shaping up to be one of the bigger weeks from an economic data point of view.
We have a host of top-tier data this week, led by the monthly RBA decision on official interest rates. That's followed by GDP and we also have retail sales out on Monday.
While the attention will certainly be on the official interest rate decision, the reality is that there is a very low chance of anything happening. All the messaging out of the RBA has been that we are in no rush to hike rates. If anything, the next rate hike is likely to be in late 2019 or even 2020.
However, in the past week, we have seen some of the local banks come out and start raising rates out-of-sync with the RBA. Many banks rely on world money markets to source funds, as rates rise elsewhere, they are forced to push their own rates up. This is particularly true for the smaller "second-tier lenders".
That means there is some degree of pressure on the RBA and we await the statement to see what the thoughts are on this.
Aussie Outlook
The AUD/USD is now below major support at 0.7200 and we are about to start eyeing some very low levels.
Not surprisingly the USD bounced on Friday and that sent the Aussie plummeting. It was down by 1% on the session.
It appears there is little standing in the way of a flush all the way down to 0.7100. That's the bottom of the channel and we have the momentum at the moment.
Clearly, 0.7000 will be a big round number. As the USD regains some strength the AUD/USD is going to be under even more pressure.