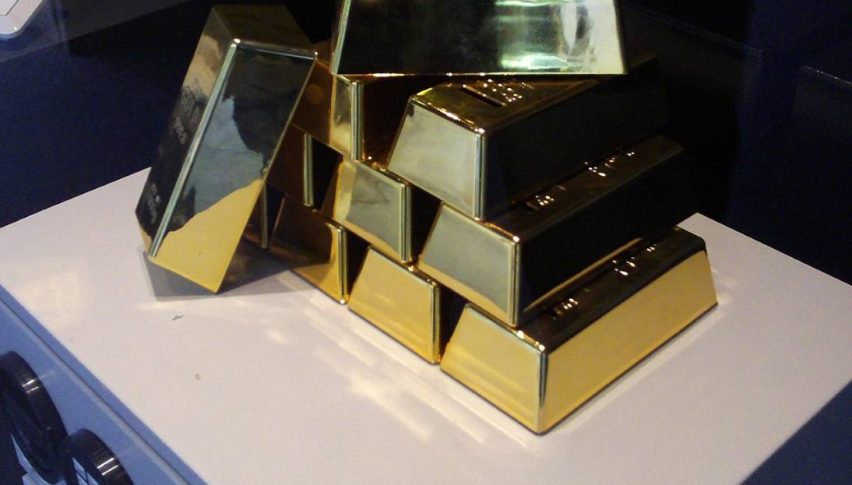 December Gold Futures Back On The Bear Under 1200.0
December gold futures have broken out to the bear amid a strengthening USD. Values have plummeted south, running through the 1200.0 psychological level. It seems that no matter what happens to gold in the short-term, the long-term yearly trend remains decisively bearish.
Today's session is a great example of this phenomenon. U.S. indices are diving into the red, yet traders have little interest in hedging their bets with bullion. For now, it is risk-on in these markets. Let's dig into the daily technicals for December gold futures and see if there is any downside support in sight.
December Gold Futures: Technical Outlook
At the moment, it appears that December gold may be headed for a test of Fibonacci support (1187.6) in the near future. Be on the lookout for a break to this level ahead of Friday's U.S. Non-Farm Payrolls report.
Here are the key levels to watch for the late-U.S. session:
Resistance(1): Daily SMA, 1203.1

Resistance(2): Bollinger MP, 1211.3

Support(1): 62% Current Wave, 1187.6
Bottom Line: For the remainder of the week, I will have longs queued up from 1188.1. Using a tight 1:1 risk vs reward ratio, this trade produces 12-15 quick ticks on a bounce from support.
Price action remains bearish, as it has for most of 2018. With values beneath 1200.0, one has to wonder if we are going to revisit the Swing Low (1167.1) area ahead of the late-September FED meeting. In the event that we do, a position long may set up from the 1150.0 handle.