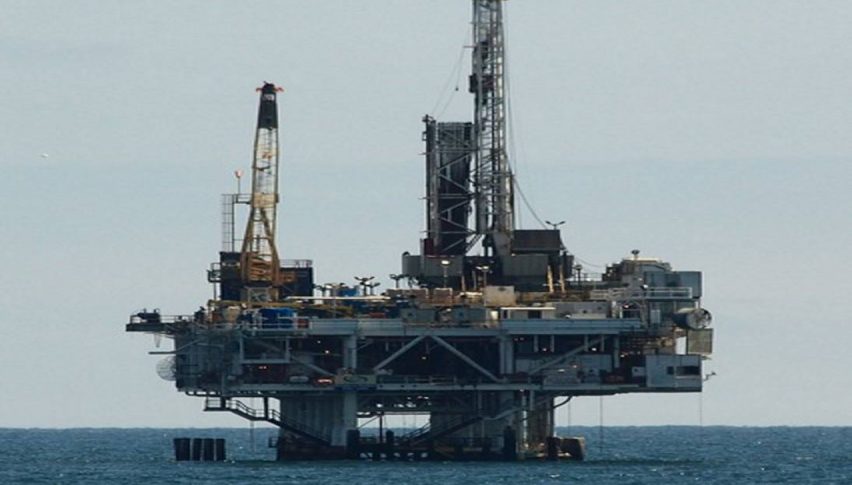 WTI Crude Oil Breaks Out Ahead Of Inventories Reports
It has been a big Tuesday for energies traders. October WTI crude oil futures have broken out to the bull, posting a $1.25 gain on heavy volumes. Intraday charts are in full trend mode, with the 30-minute and 1-hour time frames showing steep bullish action. With the weekly inventories cycle set to kick off this afternoon, WTI crude appears poised to make a run at the $70.00 level.
Inventories On Deck
This API Crude Oil Stocks report is due out this afternoon. Last week's number came in at -1.2 million barrels, moderately surprising analysts. Tomorrow morning brings the EIA Crude Oil Stocks, by far the primary market driver of the two metrics. Industry estimates have the EIA number showing a slight draw at -0.750 million barrels. Last week's EIA value came in significantly negative at -4.302, well below projections.
Be on the lookout for more consistent builds in supply beginning with this set of API and EIA reports. With the Labor Day holiday firmly behind us and peak demand more than likely in the books, supplies are in a position to grow. If this occurs, we may see WTI give back today's gains by the end of the trading week.
WTI Crude Oil Futures: Technical Outlook
At press time, October WTI crude is pushing intraday highs at the $69.00 level. If today's settlement is north of $69.00, a test of $70.00 may be in the cards ahead of tomorrow's EIA release.
Overview: For the moment, there aren't a whole lot of technical levels to look at. Price is well above support and below resistance on the daily chart. Perhaps the only key number to keep an eye on will be $70.00.
Breakouts, like we are seeing in today's WTI market, can be difficult to trade. If you are on the sidelines, it is frustrating to secure good trade location. Many times, we end up buying tops and selling bottoms in an attempt to get in on the action!
For the rest of the session, I will be looking to buy in on an intraday 38% retracement. If a decent pullback does occur, then a long from the 38% Fibonacci level of the daily range will be good for a few ticks to the upside.