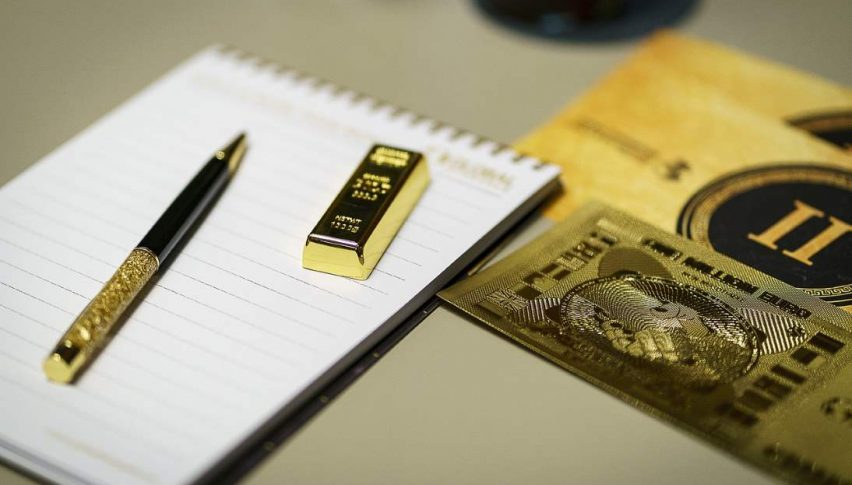 December Gold Is Down But Showing Signs Of Life
Posted Thursday, September 13, 2018 by
Shain Vernier
• 2 min read
As has been most of 2018, today has been a bearish session for gold. December futures are off more than 50 ticks amid consistent selling on intraday timeframes. For the moment, the markets are not concerned with lagging U.S. CPI or potential natural disasters. It is risk-on and full speed ahead!
Can Anything Send Gold Higher?
Bullion values have slumped over the course of the last year. Many factors are given credit for recent woes, from geopolitical calm to the "Trump rally" in U.S. equities. No matter the reason, the reality is this — prices are down and may not bounce back anytime soon.
Of course, things change. Here are a few factors that may shake up gold pricing for the rest of the calendar year:
North Korea: It goes without saying, but any nuclear/missile tests out of North Korea will spike values.
U.S. Midterm Elections: Should the Democrats gain control of Congress, economic uncertainty will begin to enter the U.S. equities markets. Questions surrounding tax cut rollbacks and even impeachment proceedings will likely drive investors into bullion.
Hurricane Season: Florence may not be the last hurricane that this season has to offer. When disaster strikes, gold is always a prime target for skittish investors.
December Gold Futures: Technical Outlook
The daily chart below shows just how tight December gold futures have been since the plunge of mid-August. Values have rotated between 1220.0 and 1200.0 for an extended period. Anyone up for a breakout?
Overview: Waiting for a market to enter a trending phase can be frustrating, tiring, and expensive. If you have been anticipating a breakout in gold for the last month or so, then you can attest to these emotions.
Nonetheless, things are technically looking up for December gold. Price is trading above the Bollinger MP and Daily SMA, an extremely positive sign. In the event that we see concerted buying by Friday's closing bell, a test of the topside of value at 1225.0 may be in the offing. This market has rejected the bottom of value (1220.0) on two occasions. Perhaps a third test will prompt a breakout and revisiting of the 1225.0 level.
Yesterday the CPI numbers from European countries showed a slowdown, so today's headline Eurozone inflation numbers should be soft as well
17 hours ago