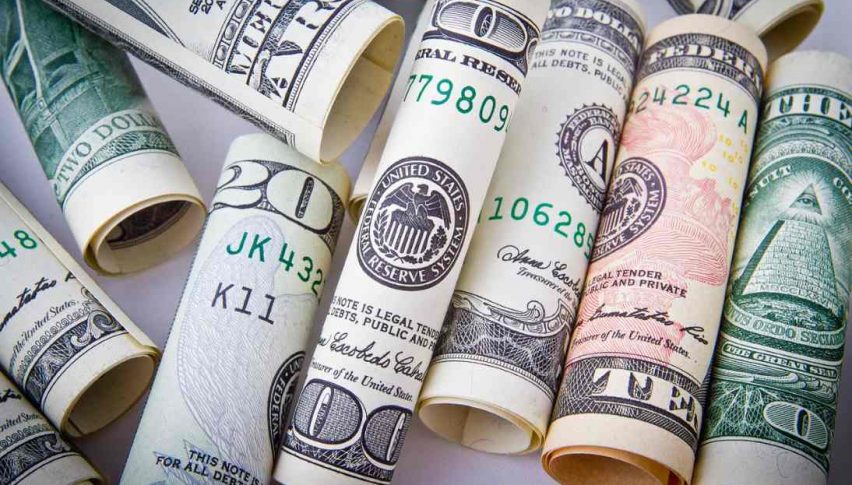 Lagging CPI Sends USD Index Tumbling
Posted Thursday, September 13, 2018 by
Shain Vernier
• 1 min read
Thursday has been a tough session for September USD Index futures. Following a disappointing U.S. CPI release, the bears have completely taken over the market dynamic. At press time, values are down significantly and running toward August lows. Greenback sellers are dominating the action with few technical support levels in sight.
Today's CPI numbers
This morning's U.S. CPI numbers for August came in negative on nearly every front. A quick look at the data:
Event                                                            Projected           Actual
CPI(MoM, August)                                            0.3%                  0.2%
CPI(YoY, August)                                              2.8%                  2.7%
CPI Except Food & Energy(MoM)                  0.2%                 0.1%
CPI Except Food & Energy(YoY)                    2.4%                  2.2%
In contrast to a lag in CPI, both Continuing and Existing Jobless Claims came in better than expected. This is little surprise as U.S. Unemployment is currently approaching record low levels. So, employment is up and prices are down. This is positive for main street, but not necessarily good news for the relative strength of the USD.
USD Index Futures
It has been a rough week for September USD Index futures. It appears that this market is going to close in the red for the fourth consecutive session.
Overview: There are few technicals to look at on the daily USD Index futures chart worth a salt. For now, the only level on my radar is August's low at 94.290. Price will likely test and then consolidate in this vicinity.
Friday's release of U.S. Retail Sales data is the next metric up for scrutiny. Consensus estimates have Retail Sales coming in a bit below the previous release. However, it has been a week of surprises with crude oil inventories and CPI missing the mark. Is there one more in store for Friday?