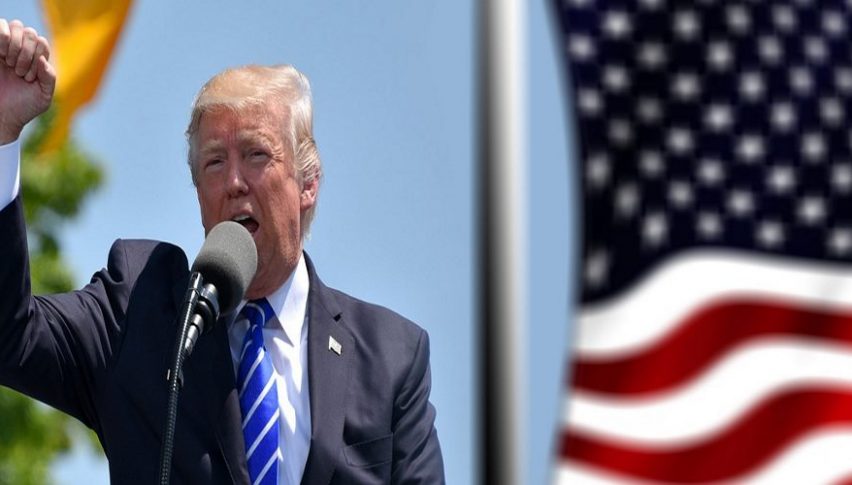 Hurricane Fallout And Tariff Talk Create Whipsaw Conditions
Once again, the trading week is winding down and Friday's closing bell is upon us. Hopefully, the past five sessions have been profitable ones, stuffing your pockets with cash. If not, Monday's open and next week's opportunities are not far away.
The lead story dominating today's news cycle is the fizzling Hurricane Florence. Once projected to make landfall as a category-4 superstorm, it has done so as a category-1 storm. Nonetheless, huge flooding damage is expected to result from several feet of rain and storm surge. The markets appear to be ignoring the possibility of additional strain being placed on the U.S. economy in the aftermath. U.S. indices are down moderately, the USD is up, while the traditional safe-haven gold continues to weaken.
Of course, it isn't a Friday until a breaking news item(s) shakes things up. Reports are hitting the wires that President Trump has given the all-clear to proceed with $200 billion in new tariffs on Chinese imports. These reports have yet to be fully vetted, but a reversal is on in the U.S. indices. After posting early gains, the DJIA and S&P 500 have reversed and are now treading water.
WTI Crude Oil Technicals
October WTI crude oil has given trend traders fits today. After a bullish breakout to near $70 around 11:30 PM EST, this market has reversed. At press time, prices are off over $1.00 from session highs and are trending to the bear.
After an early rejection of support near the $68.00 handle, WTI crude posted a nice rally followed by a pronounced sell-off. I expect the Double-Top formation ($71.40-$71.26) on the daily chart to hold firm as a seasonal high for the intermediate-term.
Overview
Today's news cycle has thrown a curveball at traders of the U.S. session. Lagging Retail Sales numbers, Florence fallout, and U.S./China trade war posturing have created challenging trading conditions while capping an active week on the markets.
If you are holding open positions into the weekend, it may be a good idea to check in on the news every now and then. Although not probable, breaking news items like the ones we have seen today have the potential to gap currency pairs, indices, and gold up or down on Monday's open.