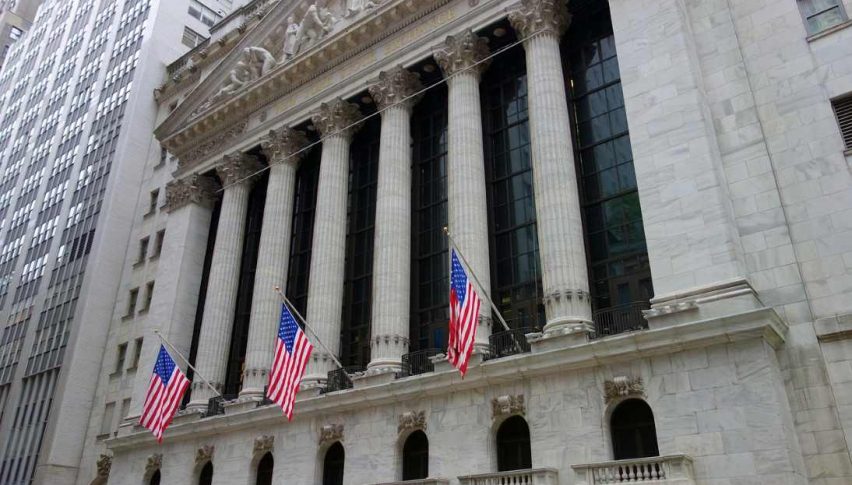 The Trump Rally Continues: DJIA Nearing All-Time Highs
Posted Wednesday, September 19, 2018 by
Shain Vernier
• 2 min read
Whether you are actively trading U.S. equities, the indices, or futures, it is tough to argue with the performance of the DJIA. Neither trade wars, hurricanes, nor negative press coverage can seem to stop the "Trump Rally." Today has brought us yet another bullish break and the DJIA within 1% of eclipsing the all-time highs posted earlier this year. December E-mini DOW futures have already broken new ground, with values in position to challenge the 26,500 psychological level.
December E-mini DOW Futures
The daily chart for the December E-mini DOW futures contract sums up the bullish breakout of the last two days. Values are on the march, quickly approaching the 26,500 handle.
The business of picking tops (or bottoms for that matter) is dicey at best. If you have traded a top-picking strategy for the DJIA or related securities for the last two years, then it has been a rough go. Aside from a tight to moderate counter-trend scalping strategy, shorts have been eaten alive.
Overview: For the near future, the only level on my radar for the December E-mini DOW is the psyche level at 26500. The 26000 handle proved to be a catalyst for heavy two-way action and subsequent market consolidation. Perhaps 26500 will have the same type of impact.
The mainstream financial media coverage of today's breakout is a bit perplexing. Most outlets — I will refrain from naming them here — are reporting the rally in U.S. equities in a negative light. Terms like "sugar high," "bubble," and "upcoming correction" are frequently used. Technical indicators are being cited as showing U.S. equities overbought at levels not seen since the late 1990s tech meltdown.
How can robust stock performance be bad news? Unless you are short this bull market, or opposed to the policies that created it, it can't. Active traders understand this concept. The U.S. equities market is going up, simple as that. No "ifs," "ands," or "buts"— being long this market is correct, everything else is an expensive mistake.
Stock markets are looking very bearish today, with bank shares leading the way down as the fears resurface again
1 month ago