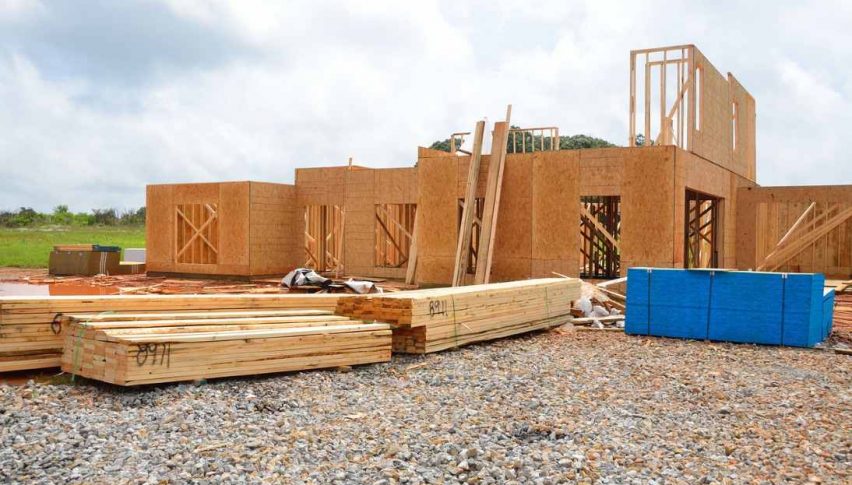 U.S. Housing Numbers Come In Strong, Break Recent Trend
Posted Wednesday, September 19, 2018 by
Shain Vernier
• 2 min read
The lagging U.S. real estate market has been a perplexing story throughout the summer months. Amid robust economic growth and a boom cycle for the U.S. economy, housing numbers have not performed up to par. Today's strong set of construction reports show that investment in this sector is up, as is short-term optimism.
It is important to point out that "lagging" does not necessarily mean that performance is poor. Strong economic conditions typically equal lofty expectations. Even though construction and real estate metrics have consistently disappointed analysts, the year-over-year comparisons remain positive. Home values and sales have seen an uptick since 2017 and 2016 — just not as big of one as expected.
Today's U.S. Housing Numbers
The U.S. pre-market hours brought a collection of reports facing the U.S. construction sector. For the most part, they came in positive. Here is a quick look at the hard data:
Event                                                         Actual           Projected         Previous
MBA Mortgage Applications(Sep 14)      1.6%                NA                       -1.8%
Building Permits(Aug)                               1.229M           1.310M               1.303M
Housing Starts(MoM, Aug)                       1.282M          1.235M                1.174M
Housing Starts Change(Aug)                    9.2%                 5.8%                   -0.3%
Aside from the drop in Building Permits, new construction for August is up significantly over July. With a near 10% gain in Housing Starts, it appears that there will be added supply going into the fall season. While good for prospective buyers, a dip in the average home sale price may be in the offing.
Overview
The U.S. real estate market is a great barometer for the current economic situation as well as potential FED activity. I view today's numbers as being an indication that home builders, buyers, and mortgage lenders anticipate FED tightening to be significant over the next 6 months. Buyers are trying to lock in a decent mortgage rate and builders are looking to get their fall/winter projects underway.
It appears that the industry as a whole is attempting to beat the FED to the punch and get in before rising rates lockdown available capital. In short, today's housing metrics reinforce the notion that lending rates in the U.S. are going up, and sooner rather than later.