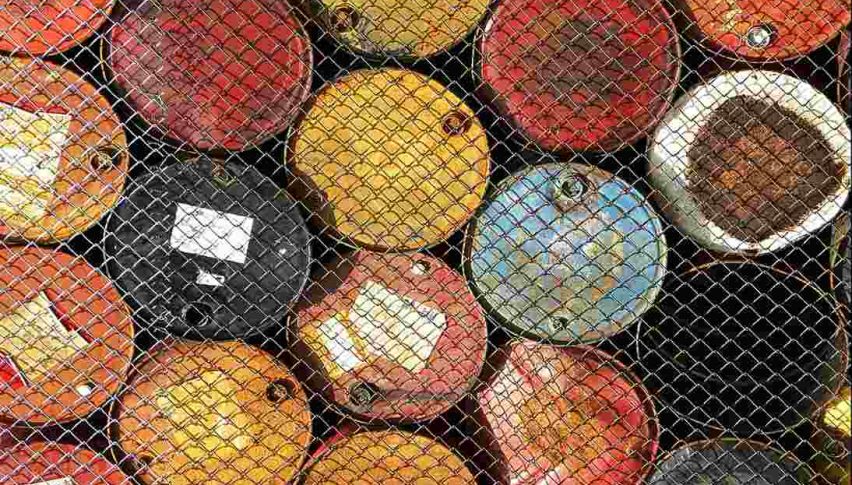 Active Session For WTI Crude Oil Futures
Posted Thursday, September 20, 2018 by
Shain Vernier
• 1 min read
Featuring 400,000 traded contracts on the early session, November WTI crude oil futures are experiencing heavy participation. Wednesday's release of the EIA inventories report appears to have drawn action to this market. At press time, November WTI is consolidating near the $70.75 handle.
In a live market update from Wednesday, I outlined a short trading plan from the daily Double Top pattern in November WTI crude. The timing of the trade was tricky, but a nice 10 tick profit or an opportunity to move your stop to breakeven was available. Now, we are seeing the recent bullish price action become exhausted at the Double-Top ($70.89-$70.98). It will be an interesting second half of the U.S. session with this much participation in the market.
November WTI Crude Oil Futures
The last 2+ sessions have been big for crude longs. Yielding a $3.00 rally for the week, November WTI posted a fresh yearly high earlier in the session. The move is no doubt a product of the action in U.S. equities and concerns over supply.
Here are the levels to watch for the rest of the trading session:
Resistance(1): Daily Double Top Pattern, $70.89-$70.98

Support(1): 38% Current Wave Retracement, $69.99
Bottom Line: As of this writing, November crude is trading near the $70.50 handle. In the event we see a sell-off from here, a test of $70.00 may be in the cards for later today.
For the rest of the session, longs from the 38% current wave retracement are a good play to the bull. Buying in at $70.01 with an initial stop at $69.74 produces 27 ticks on a standard 1:1 risk vs reward management plan. The action is hot, so have your stops down and leverage in check.