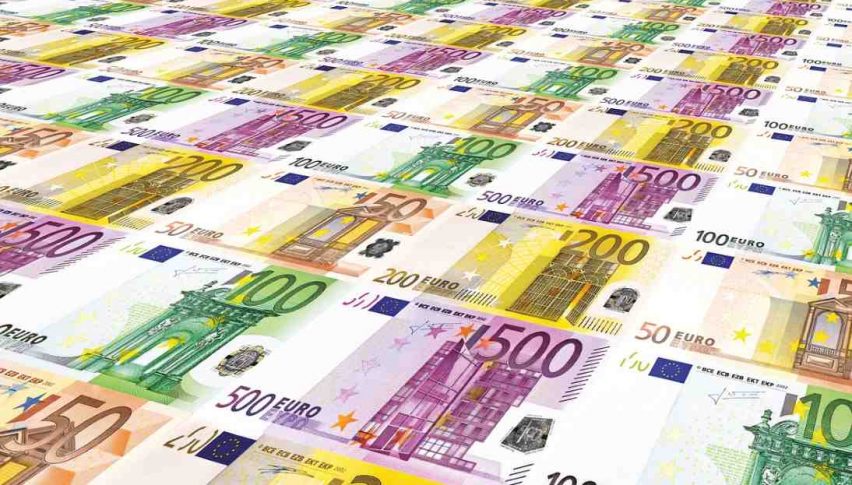 EUR/USD Takes Out 1.1750 And Is Looking For More
Posted Thursday, September 20, 2018 by
Shain Vernier
• 1 min read
The EUR/USD has put together a spectacular session. Featuring more than a 90 pip gain, currency investors have largely ignored lagging Eurozone Consumer Confidence and strong U.S. Jobless Claims numbers. It has been all systems go for the bulls on today's EUR/USD market.
EUR/USD Technicals
Earlier in the forex session, the EUR/USD took out a key daily Triple-Top pattern at 1.1750. Sellers had protected this area since early July — they were nowhere to be found today.
As far as topside resistance levels go, there isn't a whole lot to hang our hats on using the daily chart. Multi timeframe analysis using a weekly chart will be necessary to put today's breakout in the proper perspective. Be on the lookout for that report in coming sessions.
Overview: The area of 1.1750 has acted as the top of this market since mid-June. With next week's FED meeting set to take center stage, one has to ask if the EUR/USD is entering a long-term correction.
The CME FedWatch Index is currently assigning a 91% chance of a September rate hike and an 81% probability of a December rate hike coming to pass for the USD. With public opinion favoring rising rates so strong, it is very possible that next Wednesday's 25bps move is already priced into the market.
Until next Wednesday, the economic calendar facing the EUR/USD is relatively vacant. Aside from a few secondary metrics, conditions are likely to be quiet. Be on the lookout for strong two-way trade to set up near 1.1750 ahead of the weekly close. In the event we see price exhaustion near this level, a short position may set up for early next week from the Triple-Top area.
The USD is looking softer today after the unemployment claims showed a jump to the highest since October 2021 last week
1 day ago