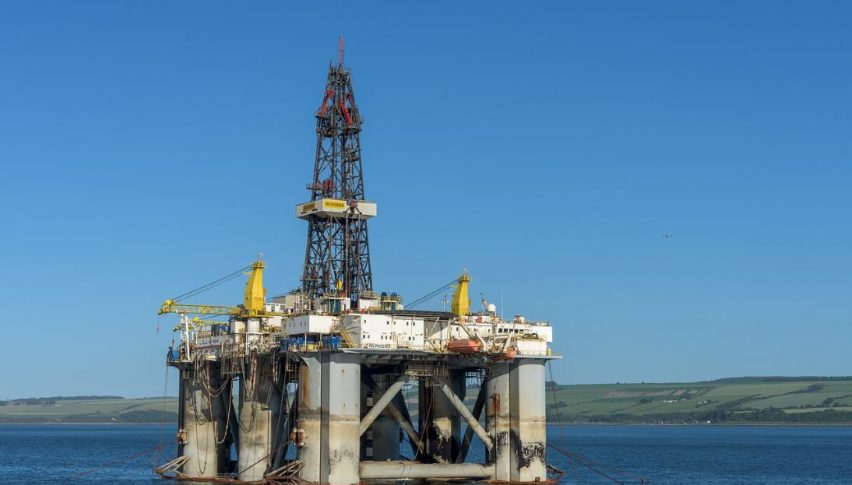 38% Daily Retracement Proves Valid, WTI Crude On The Bull
The November WTI crude oil futures contract is ripping higher, driven by heavy participation. Traded volumes this morning are already approaching 200,000. Traders are pushing fresh yearly highs for November crude, with values eclipsing the $71.50 handle.
Today's action caps a big week for oil. WTI pricing has jumped more than $3.00 per barrel, fueled by Iranian sanctions, an EIA draw on supply, and a coming meeting of OPEC heads at Algiers over the weekend. At the Algiers meeting, production levels are to be discussed, with a focus on establishing a stable valuation model between $70-$80 per barrel.
At press time, traders are going long ahead of the weekly close. Stay tuned and be on the lookout for some profit taking as the day wears on.
November WTI Crude Oil Technicals
Bids are hitting the market en masse, mowing down all intraday shorts in their way. For the moment, this market is going trend-day-up.
Overview: The daily 38% retracement level held firm on a late-Thursday test. Since then, the bulls have owned this market, driving price toward the $72.00 handle. A bullish bias is in full effect. Aside from the big-round-numbers of $72.00 and $72.50, there isn't a whole lot to stop the rally.
Today's close is likely to be an active one. November crude is well in the green for the week and I expect some of the institutional money to take profits ahead of the closing bell. Also, be on the watch for breaking news out of the Algiers OPEC meeting on Sunday. If production cuts are back in play, then we may see even more action on the Sunday electronic open.