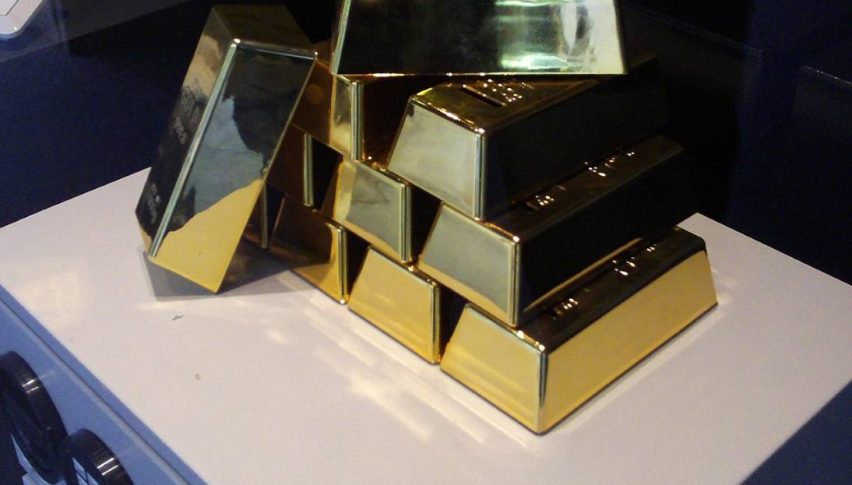 Gold Breaks Out To The Bear, Resumes 2018's Trend
At the Thursday session close, things were looking good for December gold futures. Price had posted a nice weekly gain and several daily technical resistance levels had been left in the dust. Bullish sentiment was creeping into this market — at press time, that optimism is long gone.
It is an elementary point, but one that I think is worth making: gold cannot exit the 1200.0 level! After an early session head-fake above Thursday's high (1213.2), the bears have taken complete control. The result has been a 130 tick sell-off in December gold futures and a return to 1200.0.
December Gold Futures Technical Outlook
Today's action on the commodities markets is raising the eyebrows of traders around the world. WTI crude is trading with massive intensity and December gold futures has posted a nearly 200 tick range. Action is hot — if you have been on the right side of these markets, well done!
Here are the levels to watch for the remainder of the session:
Resistance(1): Daily SMA, 1205.7

Resistance(2): Bollinger MP, 1207.3
Bottom Line: For the rest of the day, I will have sell orders in the queue from beneath the Daily SMA at 1205.4. Using an initial stop at 1206.2, this scalp produces a tight 8 ticks using a 1:1 risk vs reward management plan.
Action is likely to slow in December gold as the session wears on. Be sure to keep an eye on risk as the closing bell nears. A flurry of action is likely just ahead of the close as traders take profits or cut losses ahead of the weekend break.